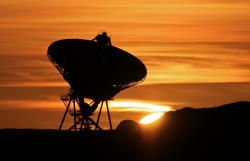 If you're a funded startup, in a turnaround, experiencing an uptick in growth, going through an acquisition, or on the cusp of something new that will change your business dramatically — hiring visionary people who can lead your company through growth can be a major challenge. When I worked at a well-known fashion company, the business planned to open 500 new stores within two years. I was tasked with hiring an inventory manager who could handle the current workload while making sure this person would be able to triple their workflow and amount of responsibility in the near future. Then and since I've worked for Seven Step, I have often had to figure out how to get people to trust me and inspire them to take a journey with a growing company that is more promise than anything else.
Here is what I've learned.
Know the business and the purpose of the roles you're hiring for.
This doesn't always seem necessary, but before you can sell someone on the advantages of being part of something great, you need to know how that role fits into the overall success and growth of the company. Spend time learning how each part of the company works, what role departments play in the big picture, and how the roles you're hiring for impact the direction of the business. When I was hiring for the fashion company, I knew everything from what the VP of creative marketing's day-to-day work life looked like to how the supply chain worked. This gave me a complete picture of all the moving parts and how they all were necessary to achieve the company's ambitious goals.
Be sure recruiters are genuinely passionate about the company's vision.
I can't underscore this one enough. The recruiter's energy, passion, and belief in where the company is going is often the single most important selling factor. You can't fake this passion. You have to truly believe in it wholeheartedly. And to do that, you need to connect what the company is all about with how it impacts the customer in the end. What role is the company playing in their lives? Let's be frank: a fashion company just makes clothes, right? Right. But it was the demographic of buyers — underserved women in their middle age who had a ton of responsibility and most likely weren't treating themselves to nice things — that inspired my passion about the brand. We were helping those women honor their sense of self and beauty and that's what made a difference. (And yes, the clothes were awesome, too!)
Be a good storyteller.
Typically, companies hiring visionary leaders aren't the big names in their industry — yet. They want to become a big name. But the people needed must have previous experience in order to take you where you want to go. How do you convince someone who has done the job before and risen to a higher executive level, to take a step back, do the work again, with the promise that they will once again rise (maybe even rise higher, faster)? You need to sell them on how they will have the opportunity to do things differently, on the leverage they'll have and on the potential to be part of something successful and make an impact on the overall business. It is providing talented people the opportunity to create a professional legacy.
Be prepared to compensate well.
Companies need to understand that these positions are high risk/high reward. In order to attract the caliber of talent you need, you must be willing to provide pay at the 50-75 percent compensation range (or higher), offer above standard benefits, good relocation packages, aggressive bonus structures that actually pay out, and shares in ownership if applicable. You have to make major investments in talent.
Have the resources to support visionaries.
When you hire big thinkers and visionaries, be sure the company has money to support their request for tools and resources in order to do their jobs. Even when a company is just up and coming, it needs to be able to support the cost of infrastructure to get there. You can't expect them to make something from nothing or for nothing. Give them what they need to produce the types of results you want. You also need to give them the bandwidth to make mistakes and be protected while doing so. Trial and error is part of creating something new, and visionaries need the freedom to help you explore the right paths.
Hiring visionaries is one of the most rewarding types of recruiting I've ever had. The energy and enthusiasm of the people involved and the excitement of being part of something new and successful is beyond fulfilling. People who are passionate about the purpose of the company are the ones who will cheer you on and keep you going when things get rough. Engage them with passion and purpose and you will find the right talent to take the company forward.
photo by Ethan Frogget