EROAD is an Auckland, New Zealand-based startup that was established to modernize road user charges in New Zealand. In 2007 the business began to commercialize its research and development and seven years on, it has just launched in both Australia and the United States.
Having seen several articles about EROAD's recent IPO, growth into Australia and North America and its comparatively huge demand for highly skilled engineers, I met with EROAD's HR Manager Rebecca McKaskell to gain an insight into how with a relatively unknown brand she has been able to support the highly technical resourcing demands of this business.
The Legacy
EROAD had predominantly grown headcount based on referrals from the management team, but with significant national and international business growth on the horizon, McKaskell was hired into a newly created HR and talent acquisition function to ensure the business could continue to successfully resource for growth.
The company had been doubled its headcount each year and at the time employed 45 people in New Zealand. Tasked with continuing this growth rate, McKaskell initially highlighted several limitations of the existing recruitment strategy and in conjunction with performing business-as-usual recruitment, she started to implement changes.
Changes included developing and communicating an external employment brand, devising a talent acquisition strategy, and selecting the technology needed to support both of these.
Employment Brand
McKaskell identified that EROAD already had a strong internal employment brand, built around a shared pride of working for a company that had disrupted the industry and grown from a startup into a New Zealand high-tech success story. This mentality is exemplified by CEO Steven Newman, who still finds time to personally interview and communicate the business goals to every new hire.
The challenge McKaskell faced was how to communicate this existing brand to the external talent market, particularly as EROAD was relatively unknown when compared to other local technology companies (the majority of hires to date have come from the local market).
McKaskell worked in partnership with EROAD's Communication Manager Sara Goessi to design and launch a recruitingcampaign, with a defined employment brand. One of the major elements of the campaign was to redesign the company's careers page into a central portal for its employment brand, with content that reflected the company's growth and identity.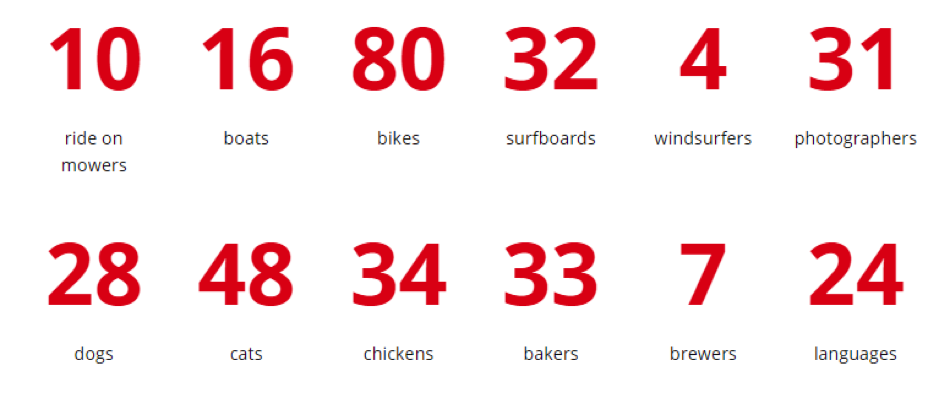 It realized that the careers portal had to be unique to EROAD and provide readers with a true insight into the people behind the brand. So instead of sticking to the traditional technology company images of foosball tables, it decided to portray exactly what makes EROADers (its term) tick. This included a map of where every EROADer was from, team profiles, and information on what the EROADers get up to in their spare time, which oddly includes ride on mowers.
Of course the careers portal contains other more typical content, including employee interviews, relocation advice, and information on the EROAD hiring process, but in contrast to other companies it also actively encourages expressions of interest from anyone interested in the company. This helps to build an EROAD talent pool for future opportunities, but also presents the business with opportunities to hire unplanned talent. An example is when EROAD received a CV from a digital media expert and realized that this particular skill set had the potential to add a lot of value to the business, leading to the creation of a new position.
To draw market attention to the brand, EROAD embarked on several offline strategies, including career advertisements at local bus stops and on the back of buses. It also focused on making its executive management team more visible at industry events, where it was able to present EROAD's expertise and achievements to captive audience of potential employees.
Talent Acquisition Methods
EROAD had previously seen great success from employee referrals, so it decided to rejuvenate that approach and partner it with a proactive candidate sourcing strategy.
A formal employee referral program was introduced that not only provided financial incentives for employees to refer, but also more importantly gave them greater visibility as to the business needs, and made the referring process easier. This was done using traditional break room advertising and monthly team updates, plus EROAD implemented a cloud-based intranet communication solution (Jostle) to provide live referral interaction.
For sourcing McKaskell decided that advertising jobs through traditional job boards was unlikely to support EROAD's resourcing demands and would also relinquish its control of the recruitment process. So instead she built a proactive social sourcing strategy targeted at suitably skilled candidates who worked for technology companies that were considered to have a similar culture to EROAD.
Crucially when targeting candidates EROAD also looks at transferable skills from other sectors, broadening its potential talent pool. McKaskell highlighted an example of a successfully recruited analyst, who was targeted and hired from a government ministry instead of the traditional technology sector.
Other Success Factors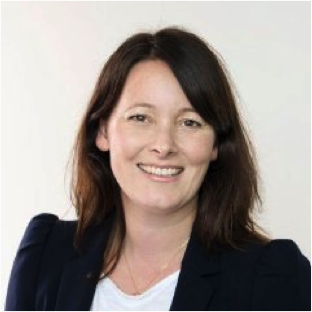 McKaskell believes that the secret of its success is not only targeting the right skill sets but also ensuring at an early stage that candidates are closely aligned to the EROAD culture. This has been a key factor in its ability to maintain a strong offer decline rate (currently 2 percent).
One of the company's methods is to present every technical candidate with an early stage test, which not only gives an insight into their technical ability but also quickly weeds out candidates who are testing the job market.
An additional benefit from this approach is that both EROADers and the external candidate market perceive EROAD as a company with high standards that only hires the best employees.
The Future
Today EROAD has 120 employees, with more scheduled to join before the end of the year, including multiple new hires in the United States, where the company has just completed a recruitment drive that saw it hire eight new employees in just four weeks. It has several new recruitment initiatives in place, including additional changes to its career portal and continued investment in the company's engagement and interaction across all key social platforms.
EROAD have shown that it is possible to build a strong employment brand and to attract in-demand talent with limited internal resources.
The business hasn't radically invented a new sourcing solution; instead it has carefully selected a strategy that plays to its existing strengths. It has invested significant time understanding its target audience.
As much as social and digital media has been a core component of EROAD's strategy, the decision to limit investment on traditional candidate attraction methods has been equally as important. By doing this it has provided EROAD with the resources and motivation to invest in its own unique brand.
Hopefully this case study provides you with some ideas that could be part of your new candidate attraction strategy.