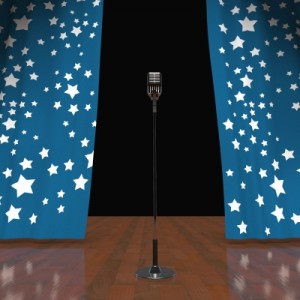 We speak of 'The War for Talent' – the perfect storm at the intersection of ballooning demand and limited supply, with no viable solutions but to accept mediocrity or fight for the best. Of course, this is not a new phenomenon, nor is it unique to any one field or industry, even if IT is today's frontline.
Now, we are shifting toward a candidate-driven "seller's market" for executives.
No organization can excel without great leadership. Most chief executives agree that for an entity to ascend to and perform at an optimal level, it must attract and retain the best leaders possible. Some, however, don't align their own recruiting processes with this fundamental truth.
With 35 years in the recruiting profession and thousands of executive searches to reflect upon, we've pinpointed several of the more common and detrimental mistakes potential employers make in the pursuit of great executive talent. Of course, relevant candidate flow is crucial (and the reason good search firms are in business). This said, the following issues can derail the pursuit of excellent potential leaders:
"Perfect Profile" Expectations
It is advisable to first seek the perfect match. However, recruiting is not pizza delivery. When a comprehensive search is producing quality candidate flow, the market will reveal the caliber of talent and credentials available to the company. If  the elusive "perfect person" does not appear, organizations may be best served by evaluating through a different lens.
Prioritization and flexibility are required in this approach, with due credit given for transferable skills and a recurrent track record of success. The operative question must become "Can she do the job?"
Strong performers come in different packages, and may not appear perfect at first glance. One can find something lacking with anybody, even a candidate fully capable of achieving an organization's objectives.
Failure to Sell the Candidate
Excellent candidates typically have multiple suitors and are not necessarily looking for a job. Therefore, everyone in the recruiting process should reinforce consistent and inspired organizational vision, importance of the role, opportunity for success, potential for recognition and reward, and future career opportunities.
Effective candidate evaluation is paramount. Simultaneously, however, a consistent and compelling value proposition must also be perceived by the candidate. This should be complemented by a prompt decision and an appealing compensation offer. Candidates should be treated like prospective customers. We must bring our "A-games" to the interview room.
Poor Communication, Indecision and Ineffective Processes
Organizations frequently drag out hiring decisions, nonchalantly and sometimes for months. They communicate inconsistent visions, utilize inconsistent or ineffective evaluation criteria, inadequately communicate with sponsors or recruiters, conduct distracted or unprepared interviews, and generally create unimpressive or sloppy candidate experiences. This same process may be a candidate's only window into the soul of a potential employer.
In contrast, competitive suitors with crisp, clean recruiting processes will quickly eclipse others for this top performer's services.
In summary, big game hunting for high quality leadership can reap huge rewards. However, the real stars are rare and may appear differently than we first imagined. Competition is stiff. The hunter only has one shot at the target, before it disappears.
Image courtesy of Stuart Miles / FreeDigitalPhotos.net