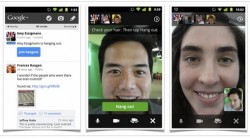 Google+ went public yesterday,  opening up its three-month old social network to anyone who wants to join. At the same time, it also announced what it said were eight new improvements, principally to the live video section it calls Hangouts.
Following close behind, Facebook unveiled some sweeping changes of its own, rearranging its News Feed and adding a real-time update ticker to profile pages.
The nearly simultaneous announcements, probably just a coincidence, are nonetheless evidence of the escalating competition between the two powerhouse companies.
Ever since Google+ launched in June (growing quickly to 25 million users who had to be invited to join), Facebook has aggressively added, enhanced, or otherwise changed key features of the site. Hangouts, which lets Google+ users video chat, was Google's one-up on Facebook. Not even two weeks later, Facebook called a press conference to announce a partnership with Skype and its own video chat service.
When it launched, one of the more compelling Google+ features was its "Circles," allowing users to organize connections as they see fit. Different messages can be sent to different circles.
Facebook's one-group approach didn't allow for different levels of connectedness; lists were available, but so clunky to create and manage that few people used them.  Last week, Facebook addressed that shortcoming, improving Friend Lists. Now, not only can users easily create lists where photos and posts are in one place, but the Smart Lists features automatically assembles groups based on common interests. The latter feature is optional to use.
At the same time as the lists improvements, Facebook also introduced a Subscribe button, letting users choose what they want in their news feeds and to get updates from non-friends.
Now Facebook has gone a step further still, rolling out a reorganized news feed. Instead of presenting status updates in chronological order, Facebook will present what its algorithms decide is the hottest or top news from your friends and people to whom you've subscribed. The more frequently you check Facebook, the more recent the posts. But if you visit only every so often, your top news item might be days old. Top news items are marked with a blue corner.
Perhaps needless to say, since every Facebook change seems to be met with resistance, user comments are mostly negative. The Baltimore Sun offers a collection of some of the funniest of them. If you have any doubt about the growing number of Boomers among Facebook's 750 million users, here's one of the comments on the Sun's page: "Zuckerberg apparently hired the genius behind New Coke to run Facebook."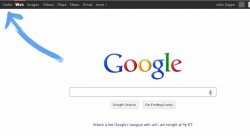 Meanwhile, Google, which used its heavily trafficked search page to promote Google+, began offering a mobile version of Hangouts. Now users with Android-powered phones with front-facing cameras can hold video chats. An iPhone version is coming, Google promised.
The other improvements to Hangouts (the 100th was the public launch of Google+) include screen sharing, Google Docs integration, and a broadcast feature it calls Hangouts On Air, which makes recording and broadcasting of a session. Not all of these are fully available, but they are on their way.
The interest in the competition between Google and Facebook is evidently high. New features and enhancements in services will usually get a mention in the tech blogs. But the Facebook changes and the Google+ public launch has garnered wide interest. Event the Christian Science Monitor has weighed in with a post it headlined "Facebook changes vs. Google+: Who made the best updates?"