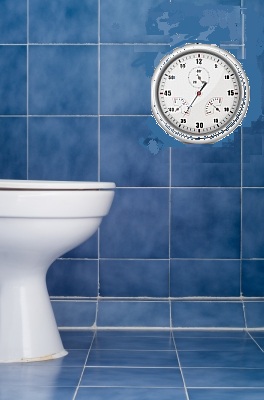 After salary, CareerBuilder says a flexible schedule matters most to employees. A casual dress code, academic reimbursement, catered lunches, even a nap room are all nice perks, CareerBuilder found when it surveyed thousands of workers and hiring managers. But it was flexibility that consistently came out on top.
"What determines job satisfaction is not a one-size-fits-all, but flexibility, recognition, the ability to make a difference and yes, even special perks, can go a long way," said Rosemary Haefner, vice president of human resources at CareerBuilder.
It's a lesson Japanese electronics manufacturer Shinmei Electric Co. learned the hard way. After instituting a series of new rules, including a limit of two minutes for a bathroom break, backed up by fines and dismissals, 1,000 workers at the company's Shanghai plant seized the building and 18 hostages. One of them was the company president.
After holding them overnight — without bathroom privileges — Chinese riot police broke up the strike and freed the hostages.
Evidently Shinmei read some of the CareerBuilder survey. The company told the workers it would be raising their salaries and reviewing the new policies.
Toilet Training
Even their royal highnesses sometimes have to run job ads. Kate and William have begun looking for a housekeeper "to provide a high standard of housekeeping for TRH The Duke and Duchess of Cambridge."
Taking care of the baby Kate is expecting isn't specifically listed among the multiple duties, but some of those unnamed 'royal insiders' are suggesting that could be part of the deal.
"Most people employed as housekeepers expect to do a bit of cooking on the side, but walking dogs and driving too?" questions the insider, according to a report by the Express.  "And there's also going to be a baby to factor into the equation. It's unprecedented."