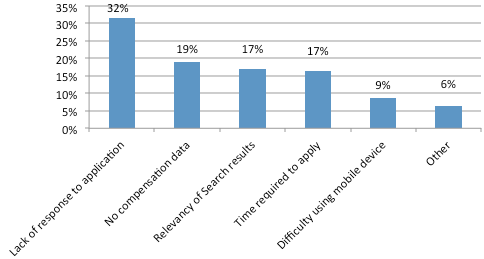 Brilliant people and companies simplify; others complicate. The evidence of this principle is all around us.  Ebay simplified the garage sale; Google distills the enormity of the Internet in seconds; and Apple has engineered the "smart" in phones so that all of its customers don't have to be.
Conversations with employees, colleagues, and friends have often centered on ways to simplify. Want to lose weight? Burn more calories than you consume. Interested in accumulating wealth? Save more than you spend. Want to have meaningful work? Know your strengths and passions and find a job that personifies them. When approached with a challenge, train your brain to think "what is the simplest way to solve this?" This question will predominately lead to an attainable strategy. We love simple and tend to avoid people, processes, and technology that complicate.
The winning teams always execute the fundamentals better. Are you and your company doing the fundamentals better than the competition?
Recently, I used Google Consumer to gather data regarding the frustrations of job seekers. The results suggest that while companies are entrenched in solving social media and new talent aggregation techniques, they are ignoring the basics. Neglecting candidates is like a surgeon failing to scrub before surgery. Sooner or later someone will suffer. Until your company is mastering the basics, consider not taking on complicated sourcing or talent acquisition strategies. If you build an amazing social media recruitment campaign and have no followers, you will fail.
A straightforward question was asked, "What is your single biggest frustration with an online job search"? The responders' No. 1 frustration was a lack of response after submitting an application. Most applicant tracking systems afford the ability to do an auto response to the applicant, and the letters are usually filled with carefully crafted words to say, "We received your document, are reviewing it, and will get back to you if you align with our needs." This is an excellent time to include paths to your company page on Facebook, LinkedIn, and Twitter to expand exposure and to improve your odds of getting referrals — the king of quality hires. 
When companies talk about building talent pipelines, the unmistakable element required is ongoing and two-way communication. There is a significant opportunity to work on your employment brand and reputation even during the "rejection" process. Once a job is filled, send a second letter to the applicant base to let them know the position has been filled. This letter should repeat the invitation to interact with your company's branding efforts on social media platforms.
Recruiting has a tough statistical wall in front of it, as the odds for an applicant to be successful are alarmingly low. When we do the math, a recruitment campaign that produces 175 applications represents the fact that only .006 (1 divided by 175) of the respondents will be excited about your decision. Branding is about consumer perception. By ignoring this article you risk branding your organization as one where communication only flows one way, you don't care about anyone other than yourself, and the time the applicant spent applying has no relevance for you. Conversely, if you are interested in real solutions then follow the data; fix the fundamentals that lead to frustration for job seekers.
The chart above represents 1,502 responses attained through a nationwide survey on Google Consumer.
Some simple solutions to the top 5 applicant frustrations:
Lack of response to application: To revive a quote from a famous apparel company — "Just Do It!"  Program your auto-response functions in your ATS to acknowledge the applicant. Thank them for taking the time to apply and encourage them to join your social media campaigns for additional information and postings of open opportunities. Close the loop once the position has been filled or canceled.  Applicants overwhelmingly just want to know what the disposition of their application is.
No compensation data: This one has numerous options and should be handled on a position-by-position basis. Regardless of whether you choose to post base compensation data, discuss salary early in the interview process or use expected salary as part of your down-selection process. Passive candidates expect salary data as part of the value proposition. I hear many stories of dissatisfaction from candidates who invest time in multiple interviews before the hiring company discusses compensation.
Relevancy of search results: Work directly with your recruitment advertisement provider and make sure that ads are directed to the correct audience. Include minimum qualifications at the beginning of the advertisement as applicants increasingly use smart devices that require scrolling. If recruiters spend six seconds scanning resumes, applicants spend similar amounts of time reviewing your post. Make sure that your ad is like a resume, and pay particular attention to vital real estate. View your ads on smart devices and mobile apps to see how recruitment providers present your advertisement. Top load your descriptions!
Time required toapply: Pay particular attention to abandonment rates within your ATS system. An increase or higher-than-average abandonment indicate applicants' frustration with the process and depth of the application. Less information may yield higher application rates. Eliminate anything applicants may hold as confidential. Carefully consider and review mandatory fields annually. State average application time to set realistic expectations and utilize progress functionality within the ATS.  Apply LEAN thinking and eliminate waste which is represented by over collecting information not necessary for the first stages of the hiring process.
Difficulty on mobile device: The low rate here is encouraging and it should be monitored as things change quickly. Increase your response rate by "pushing" career opportunities both to the applicant individually and through your social media presence. Include simple phrases encouraging people to share, refer, and forward the opportunity.
As you consider changes, upgrades, and improvements in the applicant experience (and to how it relates to your overall branding campaign), be brilliant and make the process as simple as possible. Your attention to the fundamentals has the power to increase applicant satisfaction and contribute to your reputation as an employer of choice. Many applicant frustrations can easily be addressed and corrected. Doing so will help you focus on the objectives, not the obstacles, in the talent acquisition lifecycle.