Moody's Economy.com released a forecast for employment in the United States for the next few years, and USA Today has done a phenomenal job at packaging the data by state and industry in an interactive map.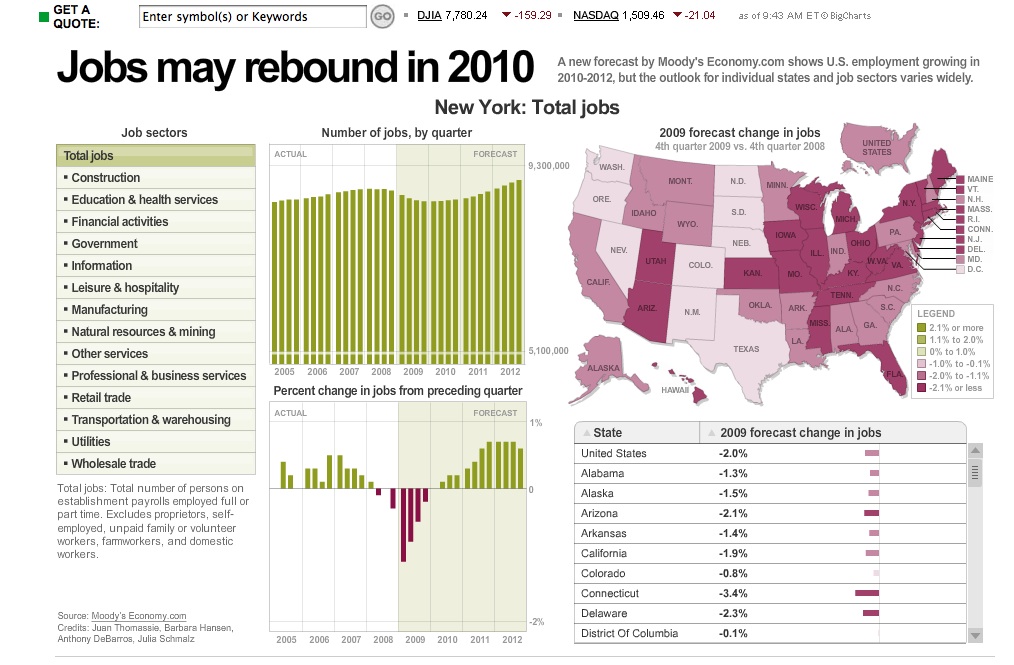 There's no other way to put this — in spite of the semi-cheery headline ("Jobs May Rebound in 2010") the forecast is unrelentingly negative for this year. The only nationwide pockets of short-term job growth are government and education, with no private sector industry showing job growth for the year.
Economics is notoriously inaccurate, but I think that every recruiter should check out this data for the their industry and geography and have a plan for if these numbers turn out to be true.