If you needed more evidence of LinkedIn's influence (or should that be dominance?) in sourcing professionals, Bullhorn has it. The vendor, the largest technology provider to staffing and search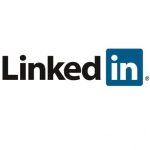 agencies, this morning unveiled its new integration with  the business networking service.
Now, subscribers to Bullhorn's Corporate and Enterprise ATS/CRM will be able to access LinkedIn directly. Without leaving their Bullhorn dashboards, recruiters will be able to search LinkedIn, review profiles and see which potential candidates are already in their agency database. In time, the integration will permit InMail and bulk linking.
As integrations go, this one is fairly basic. Blame LinkedIn's protectionism for that. The company has rigidly enforced its terms of service, which, among other no-nos prohibits bulk downloading of candidate profiles for local storage. (Individual profiles can be downloaded as PDFs.)
A few other vendors offer an integration of sorts, some simply pulling in LinkedIn's public site via an iframe or providing linkages between an ATS profile and a LinkedIn profile or, simply enabling job seekers to apply with their LinkedIn profile. Bullhorn's integration is little cleaner, as you would expect because LinkedIn worked with the company on the project.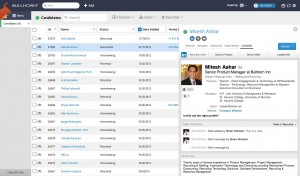 "We are the first staffing/recruiting-specific ATS they've (LinkedIn) integrated with," a Bullhorn representative explained, doing on to describe what a user sees: "Within Bullhorn, users will be able to see (not import) information from the LinkedIn profile within Bullhorn's "slideout preview" (right hand sidebar). Within LinkedIn Recruiter, users will be able to see that a candidate already exists in the Bullhorn database."
For Bullhorn's many thousands of agency customers, the integration is a convenience. It order for it to be useful, users have to subscribe to LinkedIn Recruiter, which starts around $8,000 annually.
For LinkedIn, it's an easy and certainly minimal cost way to gain some incremental share of the staffing and search agency business. The company has somewhat more than 25,000 Talent Solutions customers, by far the majority of them direct employers. That's where the company has focused its sale teams for the past few years. By any measure, it's been a success for the company, which, last quarter had recruitment revenue of $276 million, almost 50% more than the year before. With the company now setting its sales sights on Europe and Asia, an integration with the largest software provider to the staffing industry may allow it to grow some share. Certainly, seeing the LinkedIn button on their Bullhorn dashboard will remind users where their competitors are sourcing subtly suggesting they should, too.