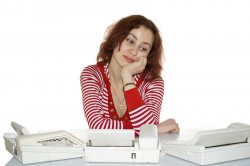 Every person, every candidate, and every applicant has value. I have yet to meet a single person in my career who does not have within them an intrinsic value or skill that offers benefits.
Although the majority of candidates may not be the right fit for a role for a multitude of reasons, they should still be contacted. I prefer to give a personal call to all candidates I engage, explain who we are and what we do, and more so why we do it. This is not realistic to do via a phone call or personalized email in all cases, and I understand this, but wouldn't it be nice if you could? 
That said, a company that invests in software that can give a more personalized approach to engage rejected candidates is investing in their future as an organization. Using e-blast functions that personalize with the candidate's name, or other information regarding their application, or integrating social media or other forms of engagement software within your rejection to engage them as a future candidate, is an investment not only in increasing your candidate pool, but your future client portfolio.
Simply showing individuals the respect that you would want for yourself, treating them as individuals and people, and a minor investment in your ATS that increases candidate engagement will allow your talent acquisition department and your company to enhance its ability to enhance employer brand and the overall public perception of your organization.
photo from bigstock