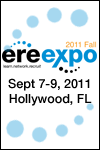 Does your recruiting department have a vision statement? Do you have a clear strategy to accomplish this vision? If you are like most in recruiting functions, you probably do not (and likely should). How else will your recruiters know how their daily activities tie to departmental and organizational success?
At DaVita, our recruiting team has crafted a strategic intent that states, "We create competitive advantage through recruiting excellence, ultimately reflected in leading patient & financial outcomes."
Additionally, we focus on five core areas to implement this strategy: Alignment with Operations, Top Players, Clear Brand Differentiation, Relentless Sourcing, and Service Excellence. These five core principals drive our team's daily recruiting practices and project assignments. As a recruiting leadership team, we check back regularly to ensure that we don't lose sight of our strategic intent and make sure these are still the right areas of focus. Below is an explanation of our five core principals.
Alignment with operations: We understand the goals of our operational lanes and build a recruiting team that is reflective of their needs. As a recruiting team, we know where the business plans to grow, needs to upgrade/ replace current talent, and where we need to actively pipeline talent. This understanding provides me with the ability to work with our operational leaders on their terms.
Top players: In order to provide the best talent possible, we also need to focus on finding and developing the best recruiters. We provide our recruiters with the opportunity to grow their skills and continue to develop their careers. Additionally, we use a recruiter competency model that clearly states what we expect from recruiters. Lastly, we believe in differentiated compensation, so the quarterly recruiter scorecard drives bonuses (with a number of other factors). Those recruiters who contribute the most should be rewarded accordingly.
Clear brand differentiation: Does our target demographic know what DaVita represents? Through constant refinement (social media & upgrading our careers website for example) we have focus on what makes DaVita unique and how we need to best represent that message. In all accountability, we have room for improvement in this area, but we've made tremendous strides.
Relentless Sourcing: The best recruiters continually find and pipeline talent. We expect our recruiters to spend a certain amount of their time each week sourcing for new talent. In the corporate setting dedicated time for sourcing often gets moved to the bottom of the priority list. We expect our recruiters to adjust their priorities accordingly and make time to source for new talent.
Service Excellence: We want our recruiters to be the champion of the DaVita brand to our internal customers as well as to candidates. We strive to provide a candidate experience that is transparent and avoids the "black hole" of communication. With our operational leaders we work to provide continual and consistent feedback on the recruiting process. We also proactively communicate challenges early in the process so there are no surprises.
DaVita's strategic intent statement and five core principals may not be the right fit for your organization (at the fall ERE conference, I'll be leading a working session to guide you the process of creating your own vision statement & strategy). However, by being intentional about your strategy and laying out steps to accomplish this goal, your recruiting team will have a clear understanding of how their daily activities tie to the mission of your organization and department.