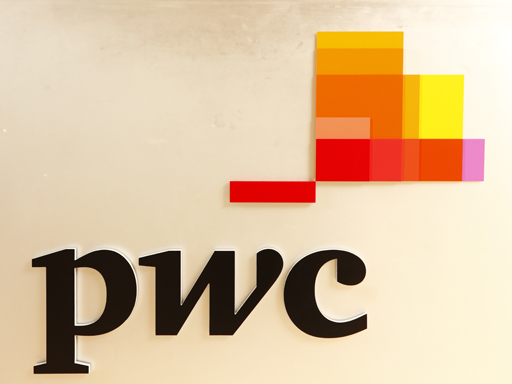 Financial and business consulting group PricewaterhouseCoopers captured the top spot on DiversityInc's Top 50 Companies for Diversity.
Of PwC, DiversityInc said this: "Always cognizant of the war for talent, PwC continuously creates innovative strategies to find, engage, and promote the best and brightest employees, especially those from traditionally underrepresented groups."
Surprisingly, considering the layoffs and slowdown in hiring that have beset the finance industry, it was well represented on the list. Ernst and Young, Deloitte, Prudential, KPMG, and a few others in the sector made the list.
Tar Heel Cops Needed
The highway patrol in North Carolina is hiring. There are 183 jobs open in its "first recruiting blitz in five years."
Recruiting Company Lawsuit
The U.S. EEOC says Randstad U.S. LP is settling an ADA-related lawsuit for $60,000.
The EEOC alleges that the company "refused to hire Jason O'Dell, who applied for employment with Randstad's Frederick, Maryland branch, because of his disability, Asperger's syndrome, an autism spectrum disorder. Based on his qualifications for the lab technician position he sought, Randstad had originally fast-tracked O'Dell's participation in the hiring process. Soon after he disclosed the disability, however, O'Dell was told that the lab technician position had been put 'on hold,' and he was not hired.  Meanwhile, Randstad continued to recruit for the position."
In addition to the $60,000, Randstad will:
permit O'Dell to enroll free in 10 Randstad training classes, courses, or other training of his choice;
modify its anti-discrimination, harassment, and  reasonable accommodation policy statements and make the new statements available to current and newly hired employees nationwide;
provide two hours of on-site training to all internal employees working in the Frederick branch and amend its existing nationwide employment law  compliance training for both current and newly hired employees; and
post a notice  in all of its Maryland branches affirming its commitment to provide a workplace free of discrimination where personnel decisions will be made without regard to people's disabilities or their need for a reasonable accommodation.
[An update, 9:19 a.m. Pacific … Randstad says via email that it "has a strong record of equal opportunity employment and is vigilant in complying with its obligations under the Americans with Disabilities Act, and all other employment laws. Randstad denies the allegations in the EEOC's lawsuit and any wrongdoing with respect to Mr. O'Dell. The case was settled to avoid protracted and costly litigation.]
Referrals and Responses
A recruiting ad agency called CKR Interactive made several videos at the San Diego ERE conference, interviewing recruiters about such things as:
How one recruiter got higher response rates on LinkedIn
The use of the word "recommendation" vs. "referral" when talking about employee referral programs
What Riviera Advisors' Jeremy Eskenazi says (at the 3:57 mark) is the key to recruiting success, even more than sourcing people, finding people, and an employee value proposition
Here's one of those videos, about 4 1/2 minutes long.
http://youtu.be/iTXZKcL5a98
Tidepool Filling Up
You may remember that "Tidepool" site we mentioned, with roots in eHarmony's matching system. It has launched, and the company is emailing prospective job-seekers to encourage them to "take our assessment, read your personal feedback, and share with friends at www.tidepool.co. We'll soon give you tools to compare your feedback with friends and co-workers, learning more about yourself and others along the way."
Comings and Goings
Brent Rasmussen, president of CareerBuilder North America, has joined the board of directors of Central Desktop and Balihoo. Central Desktop, is a cloud-based collaboration platform company. Balihoo provides local marketing automation technology and services to national brands with local marketing needs.