I first wrote about chatbots in April 2016, shortly after Facebook had announced that its popular Messenger product would open up to developers. I called them "job bots" at the time, which wasn't too far off, I guess.
I said, "As email's spotlight dims from the brightness of messaging, it is only a matter of time before marketing sinks its claws into popular platforms like Facebook Messenger, WhatsApp, WeChat, Kik, and the like … Messaging is where the eyeballs are. There's gold in them thar hills!"
Just a few months later, I was writing about Mya's entry into the soon-to-be-red-hot recruiting chatbot market. The big selling point? "A recruiter will never again have to answer the same question twice." Oooh! Ahhh!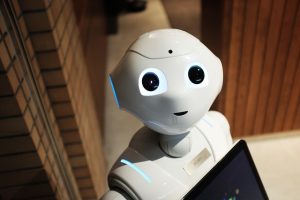 Additionally, chatbots grew on the promise of making job seekers feel loved in a historically cold and heartless Internet. Such warmth would lead to high percentages of replies and completed applies, increased candidate satisfaction and glowing employment brands. Competitors like AllyO, Olivia, Emissary, Canvas, Breezy HR, and others followed.
The chatbot revolution is now heading into its third year of relevancy, which means it's probably a good time to check in and see how things are going. Mya first.
Mya used its AI platform to interact with 12.5 million candidates on behalf of retailers in the past three months, which represented the peak hiring period for retail jobs. Some highlights include the following:
Mya completed full conversations with 90 percent of contacts, compared with what it claims is an industry average 37 percent connect-only rate when relying on human recruiters alone.
Each completed Mya conversation saved a recruiter 20 minutes and tripled the number of candidates that moved through the process from application, to securing interest, to hiring.
Qualified candidates were scheduled for an interview within 72 hours of submitting their application, a 79 percent reduction in typical time from application to interview.
"Mya's allowing recruiters to see more candidates per day, give more relationship and candidate care, with more follow-ups, more conversations, and more outreach," said Angie College, SVP of operations at Adecco.
Competitor AllyO is seeing similar numbers. co-founder Ankit Somani said, "We connect with 100 percent of applicants and see a 90 percent completion rate with conversations. Of the qualified candidates, we see 90 percent schedule an interview."
He added that it has seen a change in time-to-hire averages, improving from 35-40 days to 10-13 days when using their product. "We have published multiple enterprise-wide deployment case studies showing 30-70 percent reduction in time-to-hire, 60 percent reduction in open job requisitions, and 92 percent candidate satisfaction rate," Somani said.
ICIMS-owned TextRecruit, which made its name as a text-messaging solution for recruiters to connect with job seekers via SMS, launched its own chatbot competitor last year, dubbed Ari. TextRecruit's VP or marketing, Birch Faber told me a fast-casual franchise is using Ari to increase application rates from 47 percent to 87 percent, with an average time of five-minutes to complete applications.
He added that Fortune 500 insurance company is using Ari and saw a 72 percent completion rate from inbound applicants and a 10 percent completion rate from outbound to passive candidates. Time wise, Faber said it took inbound candidates an average of eight minutes to work through 20 different questions, or roughly 24 seconds per question asked.
"Anti-Ghosting Magic"
Indianapolis-based Canvas, another solution that began primarily as a text-messaging service, but has gotten into the automation game with its Canvasbot, was less specific with its numbers, but nonetheless optimistic.
"Our clients are experiencing massive efficiency gains utilizing Canvas," said Canvas CEO and president Aman Brar. "The overwhelming majority of Canvasbot screens, across a variety of professional job types are completed.
"Most importantly our recruiter NPS score is consistently around 80. Canvasbot is driving dramatic increases in interview and first-day show-up rates. Canvas is anti-ghosting magic."
Olivia, an early entrant into the recruiting chatbot space, and enjoying a long industry lineage through its job-board property, Jobing, is also seeing similar successes. Said CEO and founder Aaron Matos, "Most applications take at least 15 minutes to complete and require a desktop device. Because of the ease and flexibility of communicating through the web, text, and social messaging, Olivia can achieve 95 percent completion rates."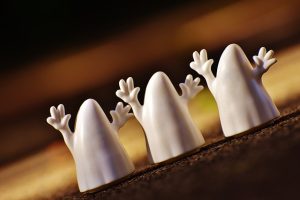 Matos said Olivia's clients are seeing huge improvements in reducing the time to interview and the time to hire. The solution also lets clients "green light" candidates for hard-to-fill roles in order to interview them on the same day they express interest.
"The process of scheduling interviews can be incredibly time consuming," said Matos. "Olivia delivers interview acceptance rates as high as 100 percent. But it's not just the automation and scaling of 'scheduling Tetris,' — as one of our Fortune 500 clients calls it — candidates are also consistently showing up at higher rates.
"Hiring managers and talent professionals waste hours of time each week with candidates who 'ghost' or 'no-show' to interviews. Thanks to assistance automating both the scheduling and the follow up for interviews, we have clients reporting interview attendance at 98 percent."
Three years in and the future continues to look bright, according to many of the vendors jockeying for position in what's become a very competitive marketplace. Interesting, when the economy goes south, things could even get more competitive. Recruiters will get laid off, and VPs will be forced to look for solutions to get all the work done with a smaller headcount.