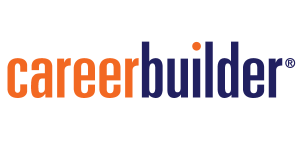 Navistar builds trucks and buses, military vehicles and engines and chassis. Its equipment is tough and rugged with names to match; Workhorse, MaxxForce, ProStar+, and, for the military, the MaxxPro, Mine-Resistant Ambush Protected vehicle.
So when the company needs engineers, not just any engineer will do.
"The positions we look to fill are very specialized, niche positions within the industry pertaining predominately to engineering-level, engineering-focus, that really have (a) very small number of qualified candidates with the years of experience we're looking for," says Navistar recruiter officer Keith Sanderson.
That quote comes straight from an informational video about how Navistar, working with CareerBuilder, used a new service from the job board company to source, qualify, recruit, and hire engineers for a new facility it was opening.
Watch the video and you get the impression you're hearing about a successful job fair. And you are. But listen closely as CareerBuilder's Mary Delaney explains the success. What you'll discover is a new tool from CareerBuilder that brings a little more science to the hunting and sourcing of candidates.
The secret sauce that made the Navistar job fairs unique is CareerBuilder's new Supply and Demand Portal. It provides even the most data-phobic recruiter a high degree of transparency into the demand for every category of worker and their numbers. It can even tell you how many in the last six months managed their CareerBuilder resume.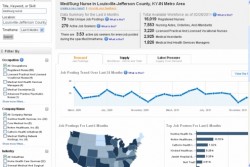 That's how the locations for Navistar's job fairs were picked. And that's one reason staffing companies and large employers are finding the Portal a useful addition to their sourcing toolbox.
On the video, you'll hear Sanderson admit to being skeptical of what the job fair would bring in. But, he says, "After the first day, I really came away very impressed."
After seeing a demo on Tuesday of what this service can do — and playing around with it on my own — I agree with Sanderson. I am impressed. About the only unremarkable thing is the name, which hardly does justice to the power the portal puts in the hands of a recruiter.
You can search for data about the supply and demand for specific jobs and skills. You get to see the trends in demand — and worker supply — over time, not to mention what the current situation is and who else is competing for the same workers. You get a ratio of supply to demand, zeroing you in on the best geographies in which to fish. If you think of the portal as a sort of Humminbird fishfinder, you wouldn't be too far off.
CareerBuilder gets data from Wanted Technologies, EMSI, and its own resume database, crunches it to produce easy-to-read and understand graphics that give a recruiter the kind of data that saves time and makes recruiting more efficient.
Here's an example. I ran a search for med/surg nurses in Los Angeles. What I discovered makes me glad I'm not recruiting for that position. According to the data, there were 358 job postings (unique, not duplicates, compiled from multiple sources including employer career sites and other job boards) in the last six months. During that same period, there were 93 active candidates with that title in the CareerBuilder network.
My biggest competitor is Cedars-Sinai, a prestigious hospital that counts much of Hollywood's big names among its patrons and clients.
That alone tells me I've got a tough search ahead. The data makes it clear: for every active candidate in the last six months, there were four jobs advertised. In Los Angeles. But looking at what CareerBuilder calls the Labor Pressure indicator I can see that the supply of med/surg nurses in Indiana and Kentucky is much more in my favor.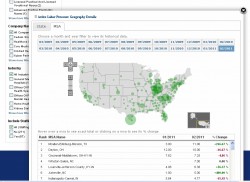 A little further checking tells me that I might have better success in the Louisville-Jefferson County, KY-IN metro area, where in the last six month there were 279 actives on CareerBuilder, but only 79 available jobs.
"It brings a scientific approach," says Hope Gurion, CareerBuilder's chief development officer. Especially, she add, to "hiring needs that are hard to fill."
Staffing agencies have been quick to embrace the new tool. Their recruiters are "very analytical," Gurion observes, and routinely work with data, so they almost instinctively know its value. But, she says, it doesn't take much more than a short demonstration for most recruiters to see what the portal can do.
Does this tool have its limitations? Sure. Actives are based on those who have submitted or updated a resume on CareerBuilder, which means that even as big as the 35 million current profile database is, the picture isn't perfect. But it sure does offer a good indication. And I wish that the data was cross-linked, so I could simply click into geographies — and compile a list of the actives matching my needs — instead of relaunching the search or toggling over to the resume database to do my hunting.
None of that takes anything away from the value the Supply and Demand Portal offers. From scouting locations for job fairs, to checking out the competition, to finding the best place to fish, to deciding where to site a plant or a call center, CareerBuilder's new tool is one of those things you begin to use and wonder how you ever did your job without it.
Pricing is tiered, depending on employer needs, with annual licenses based on usage. Small staffing firms and employers, however, can also use the service, buying individual reports as needs dictate.