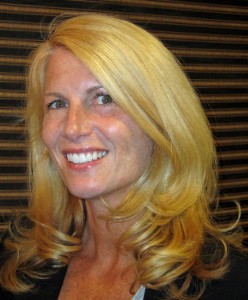 Susan Peters Carleson has been named president of the National Association of Personnel Services. She replaces John Sacerdote who is retiring after 14 years with the organization.
"I'm honored to be working with the NAPS membership in promoting the importance of the personnel services industry," says Carleson. "My efforts will focus on continuing to support the board of directors in providing superior programs and services. We will focus on legislative advocacy, ethical practices, education, and networking opportunities."
She is currently executive director of  the California Association of Health Underwriters, a trade association of insurance agents and brokers based in Sacramento, Calif. She's been with the organization since 2010. Previously, Carleson was director of administration and member services for the California Lodging Industry Association. And before that was vice president of administration for the Community College Foundation, where she managed the operation of the headquarters office and four branch offices.
Carleson holds a paralegal certification from Mission College, and an inactive PHR certification from SHRM. She joins NAPS team on June 20th.
Aaron Wandtke, NAPS chairman of the board, praised Sacerdote, saying his "tenure with NAPS, especially these past two years, has been amazing.  John's time and commitment to his position has provided the organization with a solid foundation for exponential growth."
"Carleson," he added, "can now lead NAPS to the next level. We had several hundred applicants. The factors that separated Susan from the others are her experience with associations, along with her presence, communication skills, professionalism and business acumen. NAPS will reach new heights with Susan as president."