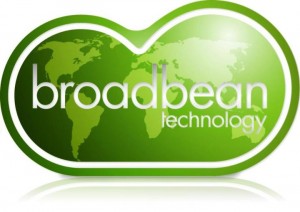 U.K. based Broadbean, best known for its job post distribution service, has been acquired by CareerBuilder.
"CareerBuilder is excited to expand our portfolio and continue the rapid growth of our global HR SaaS operation," said Matt Ferguson, CEO of CareerBuilder. "Clients will benefit from broader job distribution and one simple workflow to manage all external and internal sources for candidates."
Today's announcement provided no details on how CareerBuilder will integrate Broadbean's products with its own growing offerings. However, the company has been making strategic acquisitions; 18 months ago it bought the labor economics analytics firm Economic Modeling Specialists, Inc. and now markets EMSI business intelligence to recruiters and for workforce planning.
At first glance, the Broadbean acquisiti0n might seem an uncharacteristic fit for a job board. Besides enabling one-click posting to the commercial sites, including, of course, CareerBuilder, Broadbean's analytics make it possible for recruiters to easily track the flow of job posting views and applicants, simplifying the fine-tuning of ad placement. One of its many other analytical capabilities is identifying optimal posting times for social media sites.
Gaining access to such business intelligence as the relative performance of competitors may not have been the single driver behind the deal, but it certainly adds to the "Big Data" warehouse CareerBuilder is building. Almost undoubtedly CareerBuilder has thought through how to leverage that data with what EMSI already delivers.
Broadbean, however, has much more to offer including some neat integration with LinkedIn Recruiter that doesn't require logging out of one system and into another to search profiles and send and receive InMails. Sourcing an array of other resume and profile posting sites is also part of the Broadbean toolbox.
Then there's also its custom mobile career site development that Broadbean offers as a "Bolt-On," pitching it staffing companies, as well as corporate clients. With job seekers increasingly using mobile devices — percentages now are above a third of all searches — employers without a mobile-friendly job site will find their talent market getting uncomfortably smaller. Packaging a mobile-friendly site with other services, say CareerBuilder's labor supply and demand service, or its new job distribution capability (combined with its broad, affiliate network) can be an attractive sales tool and a powerful way to counter the growing pressure from LinkedIn and aggregators like Indeed and SimplyHired.
Moving beyond the "job board" is an imperative that not only CareerBuilder, but Dice, Monster and others services have recognized and acted on now for some time. That, no doubt, is why the press release announcing the Broadbean acquisition pointedly described it as, "The latest step in CareerBuilder's evolution as the premiere HR Software as a Service."