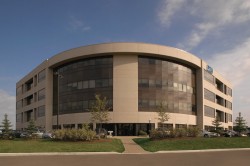 Rather than hunkering down in a crouch position waiting for the storm to pass, BlackBerry-maker Research In Motion is going on the offense with a branding campaign to be launched March 1, touting the virtues of a challenging job at the company.
"We're charging through the time of transition," says Kat Drum, who's the manager, social network and employment branding, and a familiar face to ERE conference-goers who saw her speak to rave reviews while working for Starbucks.
RIM's co-CEOs are stepping down — a move that caused Jim Cramer and Barron's to say, essentially, "too little, too late." It has been the subject of buyout rumors, and is one of the brands consumers don't envision lasting beyond 2015. (Then again, they also see the U.S. Post Office going bye-bye, something that seems unlikely in just three years.)
Meanwhile, in the works for several months is a new joint consumer/employment brand campaign that'll emphasize the excitement, challenges, and ability to overcome obstacles at Research In Motion, and the possibilities to do all that on a global scale.
The goal is to find people who have what Drum calls a "builder-type personality" rather than craving stability. "We get these dynamos who want to take a risk and join us because they like the excitement," Drum says. "They say, 'I love your brand and want it to succeed and I want to get in on the action.'"
Some recent company tweets have hinted at this theme, using the expression #BeBold as a hashtag on Twitter.
It'll be unveiled internally first, and then externally on the careers site, Twitter feed, and elsewhere, and discussed in more detail on an April 11 ERE webinar. Drum says she hasn't seen many branding campaigns where the consumer and employment brands are developed this jointly, as opposed to the employment brand being a subset of the larger product brand. The daring-risk-taking-bold-brave sort of theme will be a "cultural shift" embedded not just in recruiting but in human resources, such as in performance reviews.
Both Sides of the Field
In addition to the branding project, RIM has also been playing recruiting defense. "We're constantly having to battle the negative media," Drum says. Working with inside PR professionals, who in turn also work with outside PR pros at the firm Edelman, the recruiting team develops messages to respond to candidates who inquire about what they're reading. "It's a real-time, immediate response to negative press," Drum says. "And reporters like negativity."
The messages to candidates generally boil down to this: despite what you read, we're not standing still. We have lost market share in some areas but have gained it in others. Our subscriber numbers are up to 75 million. We are progressing with QNX, and, Drum says, "the innovation isn't stopping." RIM's new CEO plans to focus on marketing to make sure that what the company feels is the full story of RIM is getting out.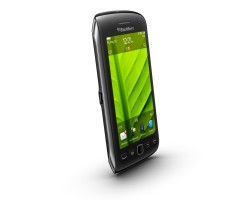 All the offense and defense is going on with a much-smaller recruiting staff at RIM, shrunk as part of company-wide layoffs last summer. The brand work has been taking place as req loads have increased and as it has become harder to recruit due to the perception of the company as one that's struggling. "We're doing more with less," she says.
Drum notes that in recent months, RIM groups on LinkedIn, like the BlackBerry Vine, have thrived. It's having success using job aggregators like SimplyHired and Indeed, as well as with Beyond.com. Glassdoor has been a good source of candidates over the last approximately five months, Drum says; RIM has done search engine optimization on Glassdoor to drive people to RIM's career page there.
She notes that "RIM is Waterloo, Canada" and without it, "Ten thousand people would be without a job, the community would die." This, she says, is unlikely to happen, and the company will pursue the type of candidates who won't want it to.