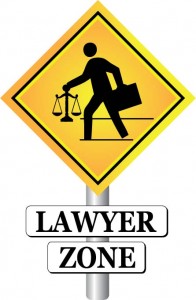 Did you know that the number of law firms seeking lateral partners with an existing book of business or merger partners that help expand their footprint will be even greater in 2014 than in 2013? Did you know that the recruiting process for laterals and merger partners for most law firms is broken? Do you know how much the adage "haste makes waste" applies to the recruiting process for law firms? Do you know how time critical the recruiting process for law firms is?
If your firm has been hired by law firms in the past, you may find it increasingly difficult to be hired in the future if you do not have effective strategies to answer many of these questions.
A law firm may be motivated by many reasons to hire a search firm that specializes in identifying "laterals" — lawyers with a portable book of business — that are interested in joining a new firm or finding a merger partner. The law firm may want to replace a departed partner or practice group, expand the services of one of its practice groups or expand its footprint in a new market or region. In short, law firms are struggling to provide clients with the breadth and depth of resources and expertise they perceive their clients need. That decision will be based on varying degrees of due diligence ranging from "shoot from the hip" decisions to well thought out and planned decisions aligned with the firm's long-term strategic plan. As soon as a law firm makes this decision, it usually wants to execute as expeditiously as possible for a variety of reasons, not the least of which is finding and landing the right candidate before he or she moves to another firm or before a firm is too far along in negotiating a merger.
Conflicts of interest are the most likely deal killer for these scenarios. Valuable time, money, resources and goodwill can be wasted if conflicts of interest are not properly and promptly vetted. Your firm can provide a service that will be invaluable to the law firm if you pre-qualify the lateral and merger candidates. By drilling down the list of the most significant clients and industries represented by the candidate, with the guidance and support of independent legal counsel experienced in resolving conflicts, you will be in a much better position to identify potential show stoppers  before the recruiting process begins. The law firm will recognize the value-added service you provide by minimizing the expenditure of time, money and resources, and increasing the probability of a successful hire or merger transaction that generates a fee for your firm, commensurate with the differentiating service you provide.
Conflicts of interest are like land mines, if the law firm doesn't identify them and minimize its risk before hiring a lateral or consummating a merger, opportunities to make the hire or merger happen can be squandered.
For example, your firm is hired by a law firm interested in expanding its litigation department and finding litigators who can handle high dollar cases against banks and financial institutions. You know of another law firm interested in merging and has litigators who specialize in complex litigation of claims against banks and financial institutions.
There are ethical conflicts and business conflicts that the law firm must address whenever it hires a lateral partner or merges with another firm. Your firm consults with independent legal counsel who is experienced in analyzing conflicts of interest to guide you through the analysis and the questions to ask upfront to resolve, thus avoiding any deal killing ethical or business conflicts. Your firm can cost effectively partner with legal counsel thereby increasing the probability and number of successful fee generating placements.