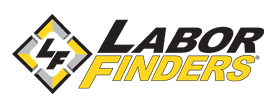 Labor Finders has had enough interest in its free-temp-for-a-day program that it has started giving some companies their free days even before the program officially begins — Labor Day.
Here's the deal with the program, in case you missed it.
Labor Finders — which handles construction, warehouse, office, and hospitality jobs — has about 200 offices, and each office will give five companies a free day's work by one of its temps. Basically, it's giving away 1,000 days of free work.
Labor Finders' Dan Shube came up with the initiative after talking to enough customers and realizing there's a ton of apprehension about what turn the economy will take in the coming months. "Everybody's afraid to make a commit and hire somebody," he says, "not knowing what tomorrow will bring, nobody wants to lay somebody off."
The "1,000 Days of Work" program launches September 4, but companies in need of someone can take advantage prior. Shube says Labor Finders is aiming for new clients — not regulars who just want to tack on a freebie to existing work. It's using Facebook to build interest in the program.