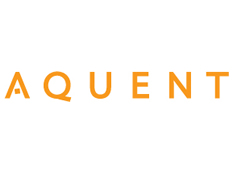 Aquent is a world-wide talent agency that specializes in the placement of marketing and design professionals. They have been in the business of placing both types of professionals on permanent and project-based assignments for the last 25 years. Last week, Aquent made a major change to its business model and shifted its entire focus to temp, contract, freelance, and temp-to-perm placement. A big move, considering that Aquent has offices on four different continents.
According to former CEO of Aquent International, Greg Savage, Aquent's permanent and search business will be "branded as a separate business, Firebrand Talent Search, in Europe, Asia, and Australasia. This new company, majority owned by its management, will have ten offices in eight countries, and will focus entirely on permanent recruitment within marketing, creative, digital, communications media, and account management." Additionally, Aquent's business support staffing operation in London and Sydney, Eloquent Staffing, will now fold in under the Firebrand group. Here is a snippet from the Firebrand press release:
"Following the decision by Aquent to refocus its activities purely on its core business of temporary recruitment, Greg Savage, formerly the CEO of Aquent International has launched Firebrand Talent Search. This new company, a joint venture between Aquent and most of the former senior management of Aquent outside North America, will take over and further develop Aquent's permanent and search business within the marketing, creative and digital talent arena."
Incidentally, we have a conversation scheduled with Savage this coming Thursday so we will provide some additional detail behind this new development following our conversation.
Once again, we see evidence of a rising trend in temporary staffing and placement of candidates. What's more, Aquent's decision to focus solely in this area is a good indicator that this is a global trend and not just one unique to the United States. This new interest in contract workforces will no doubt create more opportunities for external recruiting professionals to broaden their service offerings in lots of different locations – not just in the US.
What do you think? Share your thoughts in the comments below.