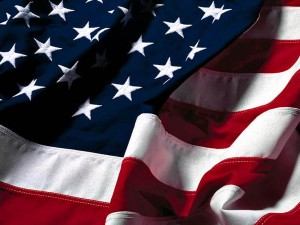 Recently, we celebrated Independence Day, so I feel inspired to write about American Heroes. But not the kind of heroes you might be thinking of. If you are currently employed as an Executive Recruiter, Executive Search Consultant, Headhunter, or whatever you prefer calling yourself, I am writing about you.
Instantly, I can conjure up three reasons to support the claim of heroism for third party recruiters.
First of all, you have overcome being one of the 5 million or so Americans to continue to file for unemployment reimbursement after the recession ravaged approximately 8 million jobs.
Secondly, you most likely earn your income through pure performance.
That's right. According to results from the Survey of Search Firms owners I conducted at Fordyce Forums 2007-2010 as well as RMAR.org owner/operators, more than 2/3 of the headhunters in the United States of America with more than 2 years of experience do not get paid a base salary; at all. So, you are probably a straight-commission "sales" professional that has learned how to execute in an extremely challenging economy to pay your bills. If you make placements often against rigorous odds and multiple obstacles, you survive. Fail to find a client company willing to engage your services and then identify the ideal candidate for them, and you perish.
As a "solo" operator of a search firm myself, I like to keep it simple so that my audience gets the message. No one is paying me except myself. If you are on your own, I am sure you feel the same way. Either way, your boss' payroll is only as good as your last successfully orchestrated deal and invoice…once paid. In other words, in a society laden with excess baggage, executive recruiters carry their own weight!
Thirdly, and I believe most importantly, independent recruiters create jobs for Americans and help put people to work every day.  Sure, some companies rely upon us to "fill openings"; which in and of itself is a noble task. But what rarely, if ever, gets reported are the calls we make to prospective employers to create a sense of urgency for them to hire by exposing them to a gem of a candidate that is highly qualified to benefit their company. The bottom line is that "we", the executive search and placement industry, significantly impact the economic efficiencies of our paying customer.
We survive because the candidates we uncover, recruit, and persuade to accept employment with our clients perform at the top ranks of corporate America. But due to the confidential nature of the relationships headhunters share with their hiring authorities and candidates, most executive recruitment activity never gets reported in the press or mentioned at the Monday morning meeting introducing the new, highly acclaimed employee. Add to it the fact that no one ever really thinks they need "us" until they do, and our industry lives on in virtual anonymity.
Despite over a decade of zero employment growth in this great country of ours, we move ahead. Our mere existence in an industry that has no growth and an increasing number of efficient, internet-based tools designed to couple job seekers and hirers at lesser costs is proof positive of our value and power. So, in honor of the freedom and independence we celebrated earlier this month, celebrate yourself, your role, and your contribution.