American Airlines may be bankrupt and struggling with on-time arrivals, but it's hiring flight attendants for the first time in a decade, and the interest in such jobs is "unbelievable," according to two key players at the company.
It has been a time of "uncertainty, anxiety, and extensive change" at American Airlines, involving staff reductions, health care plan changes for employees and retirees, pension changes, and asking flight attendants with 15 years' experience if they want to call it quits in exchange for $40,000.
But life is quite upbeat at the same time. American Airlines is bringing on 1,500 new flight attendants, and just opened the hiring floodgates this month with social media and job-board postings. Quickly, 20,000 applicants showed interest.
This is a joint operation. Flight Services, with Lauri Curtis the VP, is involved, as is the "People" department. A recruitment outsourcing vendor, IBM, is also helping.
They're not just hiring, but making changes in the workforce, the job, and the training of flight attendants. Employees used to handle either domestic or international assignments, but now they'll be cross-trained on both. The company put in a large order for new planes, also requiring new training. And I hear the company will be rolling out a new customer-service training program.
Anyhow, Curtis and others spread word of the jobs through the American Airlines career site, as well as CareerBuilder, Twitter, Facebook, Pinterest, Google+ (something the airline, like many other companies, is still learning how to use), and in print media.
The flight-attendant ramp-up is the first substantial such hiring in 10 years at American, aside from smaller-volume hires like for Mandarin speakers. This high-volume recruiting a four-part process.
First, there's a pre-screen. Then, an online personality test. Third, a phone interview. Lastly, finalists will be interviewed next month.
That second step, the personality test through Assess Systems, measures situational judgement and cultural fit, something American has worked to validate over the last years by assessing its own employees. It wants to find people with a strong customer service attitude, folks wanting to improve the customer experience.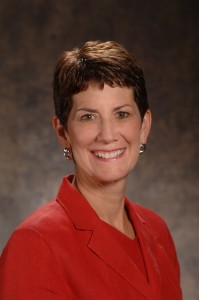 "We're just looking for people who really want to be of service to others, be very optimistic, take the high road," says Curtis. "We're looking for people who just get people."
For that third step — the phone interview — HarQen helped American put together the assessment. Curtis as well as Cheryl Harris, who's in the People department, say it takes the hassle out of chasing people down for a phone screen, and allows them to hear people's tone, energy level, and how articulate they are.
As you can probably tell, more energy is being invested right now in assessment than advertising, branding, and building candidate lists, with the exception of some more unusual positions; for example, for people who speak Finnish or Korean.
"There's such interest in this job that our challenge is not in sourcing and finding sources of candidates," says Harris, "but our challenge is more in the selection process and making sure we get the best of the best."
Final interviews should begin next month. The first class of candidates starts training toward the end of January, for 8 1/2 weeks, beginning their flight attendant jobs for real in April.
They're jobs Curtis knows because she had one. She has been at American since 1978, and has worked her way through a number of corporate slots since. About the current ramp-up, she says, "I can't think of a more exciting time. We're investing in our products, people, technologies, and the business has never seen a flight order like we just made. It's just a lot of cool stuff happening to an airline, and that point's not lost, which is why we got the 20,000 (applicants). It's a great job and a great career."