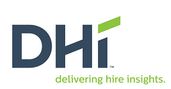 Two activist investors are calling for the sale of jobboard publisher DHI Group, saying a new owner could do more to increase the company's value.
"A sale of the company is the best way to maximize value for shareholders, given the considerable gap between the company's current market price and its private market valuation as well as the operational challenges the company has had under its current management team," the two investors, who own 4 percent of DHI, claim in a press statement.
In a letter to DHI's chairman, Peter Ezersky, Barington Capital Group and Ancora Advisors said they have spoken with potential buyers "who have expressed interest in acquiring DHI at a premium to its current stock price." (DHI closed today at $8.99.)
DHI Group, which recently renamed itself from Dice Holdings, Inc., owns and operates a portfolio of niche job boards, including its flagship tech job board, Dice.com.
The company declined to discuss the letter or detail what, if any, action it was considering. Jennifer Milan, DHI's Investor Relations Director, said, "We're taking it under advisement." She did note that, "Our management team has the full support of the board."
The letter, from Barington Chairman and CEO James Mitarotonda and Ancora Chairman and CEO Fred DeSanto, was uniformly critical of DHI management, blaming it for alleged shortcomings in company performance. They headed one section of the letter, "Management Has Not Realized the Company's Growth Opportunities."
Lauding Dice's "strong market position," the letter goes on to observe, "Dice.com has long been under-represented in the Silicon

Valley market." Job postings from Silicon Valley firms declined by 2 percent in the two years between January 2013 and January 2015, the two financial firms claim, adding that there are far more postings from the New York market. They called it "disappointing" that there are few jobs advertised on Dice "from large and fast growing Silicon Valley companies such as Google, Uber, or Facebook."
The multiple acquisitions DHI has made in the last few years haven't been managed "efficiently," the letter charges.
"Management has failed to materially improve the cost structure and margins of its recently acquired businesses and therefore, in our opinion, has not created meaningful value for shareholders through these acquisitions."
The letter also criticized DHI management for "the company's anemic revenue growth," and said that compared to other firms in the recruitment sectors well peers identified by DHI itself, the company is undervalued and would fetch a premium price.
In another development, the shareholder class action litigation firm of Andrews & Springer issued a press release saying  it "is investigating potential breach of fiduciary duty claims against DHI Group, Inc." The law firm files dozens of securities-related suits, most of which are settled.