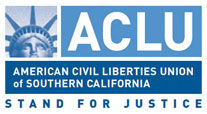 The American Civil Liberties Union of Southern California says both TV shows and movies are discriminating against women by not hiring them to be directors.
It wants the government to investigate.
The ACLU hopes both the U.S. government and the state government can take a look at the problem; agencies it's contacting include the California Department of Fair Employment and Housing, the U.S. Equal Employment Opportunity Commission, and the Office of Federal Contract Compliance Programs.
"A look at top-grossing films for the last 12 years shows that only 4 percent have been directed by women," according to two ACLU bloggers. "The television picture is not much better. Last year, a stunning 70 network shows — nearly a third — hired no women directors at all."
Among the problems, according to the ACLU, is word-of-mouth recruiting, which they say results in "shutting women out of jobs."

It's using the hashtag #FilmEquality and the website aclusocal.org/filmequality, where it's posting its letters to the government, press releases, and is soliciting stories from women who've experienced discrimination.