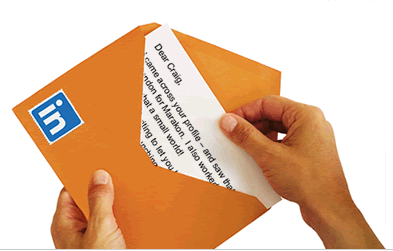 HR technology is evolving rapidly, with huge advancements in social, cloud, and mobile solutions this year. We're excited for what 2013 will bring and how the latest technology will transform the way hiring managers, recruiters, and candidates engage with each other in the hiring process.
Jobvite for applicant tracking: Jobvite does not look and feel like your typical enterprise ATS. The design of its user interface is inspired by social networks, so it's familiar, easy to use, and intuitive. Plus, integrations with modern technology like LinkedIn, Facebook, Outlook, and Google calendars allows for a seamless workflow, without launching extra applications.
LinkedIn Recruiter for sourcing: Boasting over 175 million users, LinkedIn is the ultimate professional social network. The Recruiter feature is a must-have to access users who you wouldn't otherwise be able to contact outside your network. The refined search filters and bulk InMail templates are great for contacting candidates at scale.
HireVue for video interviewing: This leading digital interviewing platform was also awarded Human Resource Executive's Top HR Product of the Year for its mobile app. HireVue has focused on the candidate experience — giving job seekers the flexibility to interview from home, on their own time.
Indeed for job distribution: This job board aggregator has perfected SEO strategy, with results usually within the first five rankings on top search engines. We give special credit to its resume search tool that makes it really fast and simple to search the 70 million job seekers in its database.
HireRight for background screening: Its Applicant Center™ also has the candidate experience in mind by letting candidates see the criteria for which they were evaluated, and provides a mobile site for candidates to check status of paperwork and electronically sign documents. HireRight says it has seen candidate dissatisfaction rates decline by 56% as a result.
TMP Worldwide for recruitment advertising: Winning more than 50 awards for its top clients this year (ESPN, Capital One, PwC, and more) TMP earned the title of the world's leading recruitment advertising agency. AT&T received ERE's award for the Best Military Talent Program, and UPS received ERE's award for Most Strategic Use of Technology.
In addition to these improvements in the hiring process, we're anticipating talent communities will also play an important role in helping companies nurture talent over time. The lighter touch, more social online engagement of a talent community is exactly what candidates have been looking for (at least, we of course hope so).
What other innovative talent acquisition solutions are you planning to check out next year?