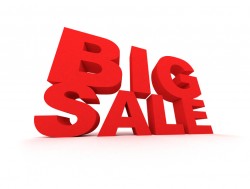 Years ago sales professionals started their careers at companies that required them to pound the pavement and knock on doors. Those who had the fortitude and competitive entrepreneurial attitude worked hard to convince corporations to give them a chance to prove their worth. Many failed and decided that sales was not the right career for them. The few that survived found great success and continued to accelerate their career to climb above the tree line. These top performers had the work ethic, tenacity, and resiliency to survive and are now the present vice presidents of sales at many well known and rapidly growing companies. These executives have transitioned away from the traditional sales approach that launched their careers and have moved to a more innovative inside sales model.
Many of our clients have been early adopters of sales 2.0 methodologies and they have found that sales has shifted. Today's customers are more educated, more connected, and looking for a vendor to partner with. They are bombarded with information and as a result are harder to connect with. To adapt, companies are building more efficient inside sales organizations that have the capabilities to find and connect with buyers. They use Salesforce.com, marketing automation, and are all social in nature. These companies have a need for both inside and enterprise talent but have recognized that in order to drive activity and build pipelines they must have a strong inside sales plan in place. If you are building an inside sales force, here are five tips to consider.
Time is of the essence: If you do not have an inside sales model in place then you are behind the curve and better get moving. Talent moves quickly. There is an incredible need for talented inside sales professionals. As a result, you have to hire quickly. The trend we have found most recently is that when companies identify talent they hire immediately. For those companies that have a mature inside sales team, they know how quickly other companies move to hire and are prepared to compete for talent. A quick process yields "A"-player acquisition.
Skills required: Some companies hire college graduates, some hire business development representatives and groom them to become talented sales athletes, and some hire three to five years of proven insides sales performance. Each background is built for a very specific inside sales model. Regardless of the model you choose, there are common personality traits to consider when building a successful inside sales force. A competitive attitude, driven personality, and a positive energetic outlook on life is required. This generation of sales athletes is activity driven and socially enabled. Make sure potential employees use and are comfortable with sites that include LinkedIn, Twitter, Facebook, and Pinterest. Talented inside sales professionals are smart, very well-spoken, and have strong writing skills. They are comfortable writing blogs, joining groups, and delivering valuable content to potential clients.
Recruitment plan: This talent pool is easy to find. Whether using search firms or recruiting on your own there are a couple of things to know when working with this generation of sales professionals. First of all, their resume, LinkedIn profile, Facebook page, etc. will not necessarily tell you if they will be successful in your environment. Speak to each candidate on the telephone. Meet them. Top performers know other top performers and you must meet and build relationships with this community of sales professionals. Connect with them socially and make sure you have a full funnel of talent at all times. Work with marketing to build a positive story and positive reviews in the marketplace. Encourage referrals. When a team is dynamic, fun, and healthy, job seekers will want to work at your company.
Expectations: Set expectations around every aspect of a job. Discuss hours, metrics –and pay attention to body language. If this is not the right opportunity for a potential employee, find out as soon as possible. Once a strong candidate is identified and hard expectations have been set around KPI, then make sure the you get people excited about what you are doing as a company!
Sustainability: Build a contagious culture. Employees look for strong company reviews. They search to find good cultures. Job seekers today are looking at your brand and how you are seen on sites like Glassdoor. They are prepared to work hard but want to share the camaraderie of a positively charged environment. They want to be motivated every day by peers, management, and customers. They will spend hours per day on the phone and need an opportunity to know that everyone is in it together. They help each other psychologically, overcoming the challenges of inside sales. Companies that successfully retain talent support a productive and positive environment where employees encourage and recruit friends and colleagues to work together.

For those executives who have built a successful career in the field of sales and are now building an inside sales force, make sure you stay educated and ahead of the curve. The sales field is changing rapidly and you should be too. Sales stars today are smart, talented, and capable. Make sure you have a plan to hire them.