For as long as HR has been a separate function from the business, there has always existed a certain tension when it comes to who is primarily responsible for influencing employee retention.
Business management often argues that recruiters are not presenting the right candidates, and in perfect "hiring hindsight" find fault on the basis of candidate education level, character attributes, work experience, technical skills, compensation, etc.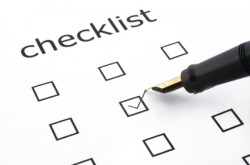 Recruiters are quick to remind management that they present, but do not select, candidates for hire, and that most employees who leave a position do so because of other issues such as training, compensation, work schedule, promotional opportunity, etc. Recruiting and line managers need to acknowledge a shared responsibility for employee retention, and a shared success when good employees elect to stay and grow with the company.
In the spirit of developing good metrics, here are a few specific questions to help assess how successful a recruiter has been in contributing to retention
Did the recruiter submit a diverse slate of candidates?
One of the best ways recruiters can influence retention early in the hiring process is by presenting a diverse slate of candidates, thereby offering management significant choice when it comes to who they would like to hire. Employee referral programs, while often highly successful, sometimes have the unintended consequence of creating homogenous employee populations with a tendency to leave or switch employers in groups. Diverse employee populations aid in retention by offering a richer employment experience to new hires, simultaneously encouraging a culture of inclusion and innovation through broader perspectives.
Did the candidates submitted fit the job description as it was posted? Did the job posting accurately portray the requirements and qualifications sought in successful candidates?
Both internal and third party recruiters are subject to EEOC regulations and should present the most qualified candidates for an open position, regardless of age, race, gender, etc. So even if a particular hiring manager only wants to see candidates who are Cowboys fans, recruiters must use criteria from job postings when assessing candidate qualifications. Further, most new hires framed their understanding of a particular position based on the job description — and if they start with a flawed premise, it's often hard to recover. This is especially true if career path, training, or other promises fail to deliver.
Did the recruiter explain the job description, work schedule, general compensation structure, and benefits information to the candidates?
If a telephone screening or recruiter interview is a part of your hiring process, good recruiters will use this time not only to evaluate the candidate, but also to go over the most important details about the position and company. Other recruiters will ask a candidate to prepare before a screening by conducting some research about the company, and then more effectively use their time by filling in the gaps with all of the information about the position that isn't available online.
For call center positions or those with unique work schedules, candidates sometimes fail to fully grasp requirements such as evening or weekend work, mandatory attendance for training, or lack of flexibility in scheduling (which is sometimes required due to childcare or class schedules for those continuing their education). The more clearly these things are explained on the front side of the hiring process, the better your retention will be because there will be no surprises for your new hires.
Did the recruiter set appropriate expectations with the candidate about the interview, hiring, and onboarding process?
This is a partnership, and recruiters can only give candidates information that they have. Management and recruiters need to communicate closely when there are process or procedural changes that will affect new hires. Interviewing and orientation are highly influential parts of the process as they set the tone for new hires who are still forming their first impressions of your company. Missteps here are often magnified, and gross errors can give the impression that a company doesn't care, toils under bureaucracy, or is generally ineffectual.
Did the recruiter make himself/herself available to the candidate during the hiring process for any questions or concerns?
In large corporations, often there are teams of individuals who handle pieces of the process such as relocation, employee orientation, benefits, etc. Recruiters and line managers are equally responsible for redirecting candidates to the correct point of contact so that new hires receive necessary information. Entry-level candidates, in particular, often have difficulties navigating through the various departments responsible for ensuring a smooth onboarding experience. The best recruiters will always offer to help and provide resources, recognizing how a good start can contribute to better retention.
Did the recruiter check-in with the candidate after the start date? (This is not always feasible in volume hiring situations, but is a great best practice where possible.)
The biggest employee retention issues often surface within the first couple weeks of employment. Candidates sometimes have not taken down their resumes from job boards or formally ceased their job-seeking activities. Introductions to coworkers, management, and staff begin to uncover personality clashes or stylistic differences. Commutes that seemed like a great idea now become unbearable. While candidate check-ins can't erase these issues, they can at least help recruiters proactively identify these things in case there is anything management needs to do to prepare for or address.
Human resources and line of business management share responsibility for the successful recruitment and retention of employees. Recruiting functions must educate management as to the role they can play in retention, and must also draw clear lines as to what they cannot impact in results. The better this responsibility can be delineated and shared, the stronger your retention results will be.