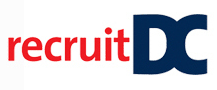 What is the importance of candidate experience to your recruiting process? How do you evaluate your candidate experience to understand its current impact, and how you will improve it? Gerry Crispin, principal at CareerXroads and keynote speaker at recruitDC, talked today about the three key questions to ask about the candidate experience before you evaluate and improve the overall candidate experience:
1. Are all candidates equal?
"Of course not," Crispin said. Because of this reality, he says, we should not be investing in the same experience for all candidates. One of the primary factors that goes into determining the priority is the scarcity of the skill set that you are recruiting for. He also said that serious industry leaders have to be looking at changing the scarcity of talent in fields that they depend on. This means reaching into educational systems to ensure they have talent for the future.
2. What do you measure?
Crispin shared a poll that showed that 43% of respondents didn't believe their candidate experience was good enough to spread virally. 28% didn't know at all. To him, it showed the necessity of having to know what to measure before you evaluate your current stance and how you move forward in your candidate experience process.
He also asked if candidates who have a better experience eventually become better employees. Will job candidates go out of their way to recommend qualified friends to a company that has rejected them? These sort of measurements help bring clarity to your candidate experience process.
3. Do all candidates become employees?
Crispin believes that many recruiters focus on only the selected employee in the candidate experience equation. What he urges recruiters to do is realize that most of your candidates won't become employees and even fewer are coming on as full-time employees. He argues many more will be added on a contingent or contract basis, and candidate experience is critical for these people as well.