In this, the ninth year of the ERE Recruiting Excellence Awards, finalists include a New York hospital that's a finalist in two categories, a flower delivery company, a big technology and a big banking company, government contractors, management consultants, and a fast-growing home-loan organization.
"It really brings me hope to see people doing excellent things," one judge wrote to me, about the industry's leading awards for talent acquisition.
We made a few changes since last year's ERE Recruiting Excellence Award winners and finalists were announced. For the first time we have an onboarding category. We split the "department of the year" into large and small companies. We altered the "careers website" a bit to encompass more than just a company's own site, but social media and similar sites as well. And, we added an "innovation," award, which will be announced at the upcoming Recruiting Innovation Summit.
The other winners will be announced at the ERE Recruiting Conference & Expo in San Diego, where the finalists will up on stage in a perennially popular q-and-a session for the audience.
Here are those finalists in alphabetical order within the categories:
Best College Recruiting Program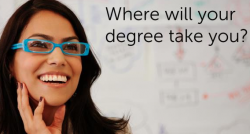 Dell hired its first global university relations director, and moved from a country-by-country or business-unit-by-business-unit way of doing things, to a global plan. It's now hiring more than 2,300 new graduates and interns, up 70% in a year.
It also went from ad hoc, to routing grads through the applicant tracking system. "A huge win that now allows detailed reporting to all stakeholders on progress, reqs, hires, and hires from schools," Dell says.
University relations partnered with the branding team to create a unique university relations brand. Facebook was a main area of focus.
Dell also took a fresh look at school selection (something many at the company had an opinion on). It moved from "gut feeling" to a more data-driven school selection review tool. Business unites can now partner with university relations to define what it means to be a top school.
Says one judge: "Dell clearly outlined how to create a global vision, strategy, and execution plan to take graduate hiring to the next level. It increased new graduate and intern global hiring by a 70% YOY Increase. It made process changes to provide 100% reporting capability through Taleo, where no reporting was previously available. Its scope is truly scalable globally, with a clearly defined process which includes 250 target universities globally."
Ernst & Young was a winner last year in the category of college recruiting. Apparently, it didn't stand still.
It hired approximately 9,000 students from across the Americas region in 2012, more than 3,800 interns, and is working on upping the number of MBA hires.
It's focusing on finding people who thrive in what it calls a "global mindset," and is incorporating that in its interviewing process.
It has also focused more on the candidate experience, asking faculty, students, and campus recruiting teams how to improve. When asked if students were "treated with respect" by the company, a third?party consultancy found that, out of 10, Ernst & Young scored a 9.7.
There's more. Ernst & Young is delivering mobile ads to students on smart phones at select schools and conferences, based on location. More than 143,000 students have clicked through for more information the company. The Ernst & Young careers page on Facebook hit 100,000 "likes," and it added a job search app and new Facebook ads.
During the less-busy recruiting season, EY ran an "EY Rocks challenge" where students answered questions about the firm with a chance to win a Ticketmaster gift card. It launched an intern page on Pinterest. It also held its first "on?campus multigenerational forum," where a panel of different-aged employees talked about working with a multigenerational workforce. Its International Intern Leadership Conference grew by 21%, and its new Global Student Experience gives interns a global experience for four summer weeks.
Writes one judge: "It's not often that executive-level staff members take the time to get involved in entry-level recruitment but the fact that its CEO visits campuses around the nation raises the bar."
Best Corporate Careers Websites
As mentioned above, we handled this differently this year, including not just a company's own career page on its corporate site, but also any other pages it has, like on Glassdoor or LinkedIn, Facebook, Twitter, and so on.
Dell hired a full-time employee to manage its career sites, redesigned them, improved the candidate experience, added multimedia, and more.
The results are impressive. Before the redesign, 24 percent of evaluation survey comments were positive; after, 79 percent were. Average monthly page views went from fewer than 150,000 to more than half a million in 12 months.
Dell believes that its sites, among other things, have helped drive down agency spending by more than 90 percent.
It also uses a separate searching site, TalentBrew. Dell says that "Year over year, we increased our organic job search traffic by 23 percent and non-branded keyword searches by 74 percent on TalentBrew. We have seen a quarter of a million conversion events completed in the past six months alone."
Dell has expanded its Facebook presence from one page to four — targeting different regions as well as university relations. During the past two years, LinkedIn company followers rose from under 50,000 to over 375,000. InMail responses rates are running 22 percent (considered "excellent" by LinkedIn).
Writes one judge: "Lots of information but not overwhelming. Easy to navigate, good colors, user friendly, clean, clear in their messages. Dell has an excellent website that covers everything you could possibly look for."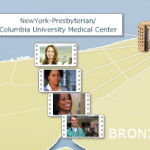 New York-Presbyterian Hospital certainly did not build your run-of-the-mill, stock-photo-laden, cliche-driven healthcare recruiting site. The institution has a good reputation, and plenty of applications, but it wanted a careers site that felt advanced and high-energy — like the hospital. Built with JWT Inside, the site humanizes the organization's jobs through short videos of employees found when you click on the "explore stories" link.
A CRM tool is used to keep potential candidates in the loop about jobs, upcoming events, and news. In 2011, 5% of new hires came from the list. The hospital has been really successful with SEO; it figures it has saved a lot on search-engine ads because so much traffic's coming organically. Daily visitors are up 54%. Bounce rates are down about 27%. The increase in qualified applicants is running about 30%.
Writes one judge: "The metrics it provided to show return on investment were strong and the eCRM 'keep-in-touch' tool to allow candidates to get future updates sounds like a best-in-class approach to maintaining relationships with prospective candidates until the right time when a role comes up. Its efforts around SEO have also clearly paid off and represent a good hallmark for innovation and efficiency."
Best Employee Referral Program
Referrals account for more than 48% of Deloitte's hires, up from 43%. New hires get a postcard in their first 30 days, asking who they know. Deloitte uses its intranet to encourage current employees to provide referrals; interactive e-postcards, for example, are offered, which employees can customize.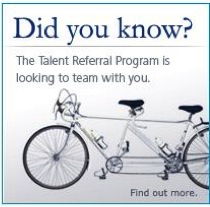 Using Yammer, it created an employee referral discussion board (something multiple judges were impressed by).
At Deloitte, you don't need to find an open job to refer your friend. You can submit someone more generally, so that your contact is on file when a job's open.
Deloitte has a dedicated team of "talent referral specialists" to help increase responsiveness; offer special personalized experiences to executive referrals; and make sure people are paid on time and correctly for referrals.
It's aiming for a 50% referral rate, by using alumni more, streamlining its referral portal to make the process more efficient, and more.
The 167,000-person firm Ernst & Young finds that employees who come from referrals tend to get up to speed more quickly, perform better, and stay longer. When they start, they already know the drill.
Over the last year or so, it re-thought its referral program. It changed its applicant tracking software system to better handle referrals. It created a team just focusing on referrals (and has seen a 62% increase in submissions since).
It revamped its referral communications, and redesigned a site used for referrals. This website includes such things as guides to understanding what each Ernst & Young wants in an employee, where these people might be found, what titles they may have, and words to look for in their resumes. It also has various ideas and approaches for finding people, like messages that may work in different cultures.
Ernst & Young is using Facebook and LinkedIn for referrals; for example, it bought ads on LinkedIn that go on its employees' profiles highlighting Ernst & Young jobs (something that impressed the judges). "The increase in referral hires from 28% to near 50% in a couple years is testament to its innovation," one judge writes.
Best Employer Brand
Ernst & Young writes that "the impression we make during the recruitment process has a significant effect on our brand in the market. We want every interaction we have with candidates to be positive — so whether they join us or not, they will have benefited in some way from the experience."
Its three main messages are about the company's learning and leadership opportunities, its diverse resources and mobility options, and its culture (inclusiveness, flexibility, giving back). To stay "on message," as they say in the PR and political worlds, Ernst & Young put together a recruiter messaging guide with the three key messages to help them talk to recruits.
It redesigned its campus marketing materials to emphasize the lifelong relationships people get with Ernst & Young jobs. It increased its career pages on LinkedIn globally and bought ads to promote its brand on LinkedIn. It tweets about what work/life is like at Ernst & Young. It uses a tool called "EY Experience" to give personalized, online answers to people based on their profile questions. It uses the online tool called Flexspace for people to learn about employees' work spaces.
Ernst & Young publishes a magazine about alumni and launched an iPad app for the publication.
For the "giving back" part of the brand I mentioned earlier, it holds a contest for teams of students to propose how to make a difference locally; winners are given $10,000 to make the difference. Ernst & Young redid its onboarding program, which includes an online virtual tour on the EY onboarding portal.
PNC launched a campaign called, "for the achiever in you." The emphasis is on how an individual can help customers and communities. Bernard Hodes helped.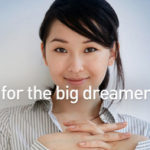 It includes sub-headlines based on the word "for," like "for the go-getter"; "for the tech guru" and "for growing your career."
PNC started using a personalized search so candidates can find jobs based on their LinkedIn or Facebook profiles. It redid its web pages, started a military recruiting microsite, and more.
There was a 140 percent increase in total positive mentions about PNC on forums, search engine results, and similar sites, from November 2011 to October 2012.
Writes one judge, who pretended he was a job-seeker and went looking for a PNC job on Facebook: "PNC took some risks, chose a few brand messages, went to market with them, and have seen results. Its Facebook page is clean and easy to use. I look forward to seeing what it does next."
Best Onboarding Program
Flower-deliverer H.Bloom has done more with onboarding for a two-year-old startup than some companies decades-old are doing. In 2011, it launched the  "SEED" Program for Startup Education and Entrepreneurial Development to train future leaders to run local H.Bloom operations. Five people have graduated, and two more are now participating.
The first SEED graduate employs 12 people; another recently opened H.Bloom's Dallas market, setting the record for the best new-market-growth in its history.
SEED participants attend workshops; shadow current managers; and rotate through all aspects of company operations for six months, all with full pay and benefits. H.Bloom is expanding its talent-development programs following SEED's success.
Veterans United Home Loans sends employees $10 in an envelope after they accept the job and before they start. Inside are listed the company's values: Enhance Lives, Be Passionate, Deliver Results. The $10, the company tells new employees, is to be used to enhance the life of someone else.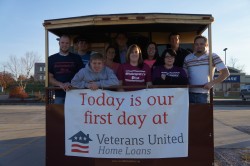 This continues at the orientation, where the organization asks people how they enhanced someone else's life with the money.
You might think the rest of the day of orientation is spent on administration. No: most paperwork is done via email in advance, leaving more time to talk to new employees, and to learn about the company's mission, the new employees' passions, and to have a good (and swag-filled) day.
There's more: a company blog is used to hear about new employees. A "human tunnel of fun" with current employees cheers down the hallway. A "trolley" takes people to a store to design their own t-shirts about their passions, printed that day (the organization has a casual dress code, so the shirts can be worn to work). More's being added to all this, including a second day — a Boot Camp to learn about military life, since the organization serves clients who are veterans.
Best Military Talent Program
If you've taken a tour of DaVita's headquarters, you know it has a strong culture (think Southwest Airlines, Zappos, Google). It wants military veterans and families to be part of that "Village," as it calls its workplace, and since January 2010 has hired more than 1,020 those veterans, 111 as leaders.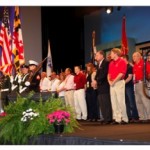 The dialysis provider has hired these folks through what it calls Military Recruiting Champions — leaders in the business who partner with recruiting managers on attracting, selecting, and retaining veterans.
It attended career fairs as far away as Kuwait, and uses both virtual and in-person fairs.
It goes beyond the law in paying mobilized service members, and pays thousands of dollars to people on top of that for expenses their family incurs back at home. It honors members of the armed forces in a special ceremony with music and a color guard. It distributes a military recruiting newsletter to more than 35,000 "teammates."
"I liked DaVita's approach in not just recruiting," says one judge, "but also actively engaging with its military hires. Its involvement with individuals before, during, and after deployment seems pretty solid and should help with its brand perception."
Deloitte employs more than 1,000 veterans, and hired more than 300 during the last fiscal year. It offers them guidance during the recruiting process, and mentorship once hired.
It hosted a "Deloitte Day" for veterans, with more than 40 veterans coming to Deloitte's Rosslyn, Virginia, office. They interviewed onsite, and three were given offers.
When Deloitte holds an "interview day" for Junior Military Officers, those who are a fit are given an offer within two days.
The company also has an Armed Forces Business Resource Group for people to network, and work on outreach programs, such as with the USO.
If you work at Deloitte and volunteer or are called back to active duty, you get benefits beyond what the law requires.
Says one judge: "Deloitte actively helps veterans transform their military skills into business skills. This type of continued training is critical for a good military/veteran hire."
Most Strategic Use of Technology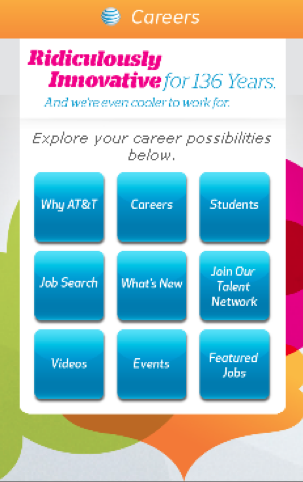 AT&T took a second look at its mobile career portal. This included researching where the traffic was going both from the mobile site and from desktops; how much time was spent on various pages; and, what consumer mobile sites did well.
Then, it did a redesign. There are now fewer words on the mobile site. There are new pages, like a search for nearby jobs. Little text links are gone, replaced with big icon buttons.
It essentially wants to appeal to people who have small screens — and small amounts of time, too.
The launch was March 2012. When you compare March through August of 2011 with March through August of 2012, you find a 20% increase in unique visitors and a 60% increase in page views. There are around 200% more applications due to the mobile app, and about 285% more hires. The number of people opting in to the talent network is up 45%.
Even casual observers of the news know what defense contractors like CACI are facing: possibly a small slowdown in government spending, and possibly a big one. Either way, times are tighter for this sector.
CACI did three main things, technologically, all geared toward improving its data (particularly around source of hire) and ultimately saving money. It automated its job publishing process, developed a URL builder, and implemented an advanced analytics tool.
It worked with an outside recruitment marketing vendor to make sure every job posting URL had a job board source on it. These URLs are sent to the boards through an XML feed. Then, when the candidate applies, the source automatically goes into CACI's applicant tracking system.
This improved job board source accuracy and made recruiters more efficient in their postings.
As far as the analytics part — it's a portal full of recruiting data with information on costs and hire sources, so you can see what sources are most cost effective. In six months, this all has helped CACI save $30,000 on media spending (it's not posting on three boards anymore, and spending more on higher-performing sources).
One judge writes about CACI: "It attacked very real (and fairly common) problems in recruitment. It didn't just simply buy something off the shelf — it built new stuff, and used some creative approaches, to give it insights that allowed it to save money and focus limited resources on higher ROI activities."
Five-campus New York-Presbyterian Hospital, ranked one of America's best, gets more than 200,000 applicants each year and hires more than 2,000 people externally.
It has implemented a number of programs, from a CRM tool to an SEO initiative (which has increased visitors and decreased pay-per-click spending).
It's using a Career Battery Assessment, which is an online assessment measuring decision making, work disposition, and personal competence. For nurses, it measures them against a "success profile," determining who should come in for an interview. The tool also generates a "candidate profile report" showing suggested interview questions.
The hospital says the tool "streamlined talent coming into the hiring process, saving hundreds of recruiter hours and allowing only the top candidates with the right clinical skills and culture fit to be referred to hiring managers."
It adds that "in 2012, it found that 86% of new hires would recommend its organization to friends or family, 85% find personal meaning and fulfillment in their work, and 85% are satisfied with their jobs. In addition, only 21% of hiring managers felt that before the battery was in place, the quality of candidates referred for interviews was high, versus 65% after the assessment was implemented."
It's developing assessments for other jobs, like allied health and support services.
Recruiting Department/Function of the Year (large company)
Improve over last year? Yes, CACI did.
As an example — one of many — it set out to decrease its 22% first-year attrition rate. The recruiting department took over the onboarding and assimilation function. It added a retention specialist. The team developed a new program, launched in July, that surveys new hires at different points during their first year, collects and analyzes the results, maps trends, and identifies corrective actions.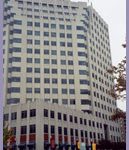 CACI is six months into the program. It has learned that 96% of employees felt they made the right decision to join CACI. And, 97% believed they were a good match for their position.
It's using the program to correct individual issues, improve the onboarding process, improve the recruiting process, improve communication between managers and recruiters, and improve employee engagement. It's tracking attrition by recruiter as well.
Days to fill are down. Positions filled are up. Cost per hire is down. All at a company that had already won the department-of-the-year award in 2012.
Sodexo USA has 125,000 employees in the U.S. and recruits for more than 4,500 executive and management positions.
It's doing something it calls the "Right Start" initiative. What's driving the initiative is that it sees general managers as particularly correlated to business results, and internal candidates particularly correlated to positive business results. Basically, getting someone internally to open up a new account works out better than an outsider.
So it launched an internal sourcing team to identify top internal GM candidates,  identify the required competencies for success, and help with the interview process. As part of the program, it created recruiter incentives, an internal marketing campaign, a scorecard for managers to help achieve the goals, and a strategy to hire boomerang (alumni) general managers.
The list of all else Sodexo has done is long. It saved a lot through video interviewing. It launched a mobile recruiting strategy. It has been "internationalizing" its senior-level executives; international experience in senior leadership increased from 14% in 2008 to 33% in 2012.
As alluded to already, Sodexo is focusing on hiring alumni. Retention, too, has been an area of focus. Together, those two things and internal sourcing in general are part of Sodexo's Internal Mobility Initiative, geared toward high-potential employees. For those in the program, the retention rate is 92.6%.
All in all, Sodexo's retention rates are higher than its industry norm; hiring manager satisfaction scores are up from 4.49 out of 5 in the 2009 fiscal year to 4.58 in the 2012 year. Quality of hire went up from 4.37 out of 5 in fiscal year 2008 to 4.52 in fiscal year 2012.
Recruiting Department/Function of the Year (small company)
InfoReliance says that "our recruiters are a critical part of our organization, with knowledge of the company across programs rivaling that of our senior leaders. We take pride in understanding the business — we are in the trenches when proposals are being written; we are on the ground when new contracts are won; we are the subject matter experts; we are evangelists for InfoReliance … It is our first job to know what's happening. We make it our duty to find the absolute best fit for both the immediate need and the long-term success of the company. We do the research, we learn the environment, and we deliver the best."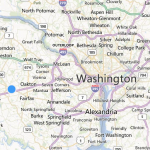 The IT-solutions firm near Washington, D.C., makes sure it's deeply aware of the profile of who will be successful there. It starts every new position with an information-gathering call with the hiring manager. It has close relationships with its internal subject-matter experts, making sure recruiters have people to task when they need something clarified. Recruiters at InfoReliance want candidates to know they're speaking a similar language to them.
The company believes every candidate deserves feedback (though brief feedback, in some cases) as to why they were not chosen for a recruiter screen, an interview, or an offer. For people who've gone deep in the process, InfoReliance believes they deserve a more thorough piece of feedback, and even some back and forth — not the mysterious disappearing act you've come to know of some companies. Recruiters' contact information is posted, and calls are allowed. Applications aren't mandatory — casual inquiries are fine. Hire quality and service quality are measured.
Service Express is a $40 million, growing, Michigan-based data-center maintenance company with a five-stage interview process. It includes a 30-minute phone screen (Stage 1) on "culture, competencies, and chronological history." Since it started using that screen, the percentage of candidates passing the Stage 2 interview went from 24% in 2011 to 38% in 2012.
Stage 2 is an in-depth conversation, up to two hours on the candidate's work history and accomplishments. Since it started doing this, the percentage of candidates passing the Stage 3 meeting went from 49% in 2011 to 57% in 2012.
That third stage is a "ride-along," shadowing an employee, where they're encouraged to answer questions about the company, including questions they may be nervous about asking their possible next manager.
Stage 4: final interviews with 3-5 hiring managers at Service Express, varying by role. Customer service managers focus on competencies specific to outstanding service; teamwork and adaptability are the focus of the "support manager," and so on for different roles. The COO also does a "full circle interview" the same day.
Reference checks are Stage 5 in a process that is improving the hiring process in ways you might find in a company multiple times SEI's size.