This was the seventh year of the ERE Recruiting Excellence Awards, but it was the military talent category, added for the first time, that was mentioned by more judges than any other category, as employers searched for creative ways to attract the many returnees coming home from Afghanistan and Iraq.
One judge (Rob Dromgoole) wrote on Facebook:
Finished voting for Recruiting Department of 2010 and Military Recruiting Program of Year 2010 for ERE. Lots of great applications. I'm humbled by how great some programs are.
And another (Gerry Crispin) emailed to say about the "military talent" category:
EVERY ONE of the Public and Private Companies and Agency firms who submitted to this category are winners. They are ALL engaged in ensuring that an underutilized but highly prized segment of our population is getting up to bat for jobs and competing for openings.
The judges took this project seriously, some showing me the spreadsheets and algorithms they created to keep track of their entries and sending me feedback on what worked and what didn't.
As always, you'll hear a lot more about the finalists throughout the year. At the Spring conference in San Diego, the winners will be announced, and you'll be able to ask them how they did it, how they overcame challenges, and so on. We'll also talk about them more on this site, in the Journal of Corporate Recruiting Leadership, on the ERE.net site, and we'll ask some to speak at ERE's Fall Conference in Florida (September 7-9, 2011).
This year's finalists, in alphabetical order within each category:
Best College Recruiting Program
Deloitte: Among its many efforts: enhanced faculty relationships. More than 1,500 faculty use its accounting and auditing case materials in their teaching. A great quote from a Deloitte employee sums up a lot of what Deloitte's done:
As a recently hired Business Analyst at Deloitte Consulting, I can say with conviction that I am with the organization because of a three-year relationship I built with Deloitte prior to being hired on full-time.
Ernst & Young: EY is no stranger to these ERE Recruiting Excellence awards. The company, in its own words, "honored every single job offer we've made to campus recruits" despite the recession. Its "Your World Your Vision" program invited teams of students to propose how they could make a difference locally; winners were awarded $10,000 to implement the ideas. Ernst & Young Careers on Facebook has 58,781 "likes." Its Flexspace virtual reality tool allows students to explore real-life ways that work and personal commitments can work together. An International Intern Leadership Conference it held drew 1,339 students from more than 13 countries. EY's now offering overseas assignments for some interns over the summer. It has more than a 90% conversion rate of interns to full-time hires for the past four years.
Best Corporate Careers Website
AT&T: Some highlights cited by judges: strong use of social media; strong use of color; engaging message to candidates; job search broken down by job seekers, returning seekers, and current employees.
Nestle Purina: After a March 2010 relaunch (featuring real people and real animals), site traffic rose sharply and "stickiness" increased 95%.
Best Employee Referral Program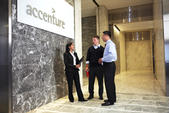 Accenture: A finalist last year, Accenture's program in the past was significantly different from country to country and was run decentralized. It implemented one globally consistent referral submission process; a system was developed internally that has a two-way interface with Accenture's talent acquisition system; and it implemented one globally consistent employee referral communication campaign with one centralized global team running the program (day to day & strategy).
Aricent: It has won before, and shared a few of its secrets before, too. Its "offer to joinee" ratio is higher for referrals vs. overall. The same goes for its "selection conversion ratio" (how many people are selected out of total interviews). Its cost per hire is much lower. It has also measured quality of hire for referrals, finding that it's higher than other hiring channels. Referred employees stay longer.
Best Employer Brand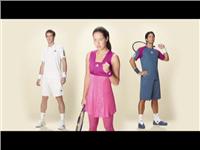 Adidas Group: Surveys of employees and job seekers helped Adidas better understand how people perceive the company. Then it brought marketing, communications, and HR together to finalize its positioning, and its advertising execs were brought in to refine the brand (which is all about employees' ability to shape sports and through their work, their ability to help customers achieve their sports dreams, and the connection to pro athletes). Adidas Group built a "brand bible" to educate people about the brand, and an employer branding toolkit to use in recruitment advertising.
Sodexo: It involved all levels of the company — from executive team members to interns — as brand ambassadors, communicating the brand on college campuses, professional association meetings, and through social media. Far more people are searching for Sodexo now on CareerBuilder and going to Sodexo's career site. It has reduced paid advertising costs, such as job board spending. Last year, the company won the "department of the year" award.
Best Retention Program/Practices
Cisco: It created a new retention program to actively recruit its own employees for new positions.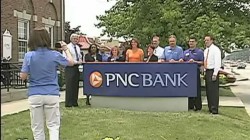 PNC: The company reduced layoffs through a sort of in-house temp firm it created. An employee could take on a temp assignment within the company, perhaps in another division, possibly resulting in a permanent gig. The company saved on recruiting costs, severance costs, and saved some of its employees' jobs. Melissa Mounce, the bank's SVP of corporate talent acquisition, is on the agenda this coming March 25 in San Diego.
Best Military Talent Program
CACI: A contractor for the Department of Defense and intelligence agencies, CACI has an internship initiative providing on-the-job experience and training for disabled veterans interested in learning new career skills; collaborates with many veterans' organizations to provide resume writing, interview training, and mock job fairs; and partners helps teach career skills at Walter Reed Army Medical Center and the National Naval Medical Center. CACI has 522 disabled veterans in its workforce.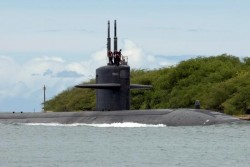 Naval Sea Systems Command: With the unemployment rate among disabled veterans at 18%, NAVSEA has tried to address the problem with mentoring, training, and more for the wounded. In 2010, NAVSEA placed 282 disabled veterans into civilian careers and set a goal of hiring one "Wounded Warrior" per day in 2011. It has an over 90% retention rate among disabled veterans at NAVSEA, saving unemployment costs.
Most Strategic Use of Technology
Informatica: Informatica's talent acquisition strategy emphasizes competitive intelligence mapping and how it can translate findings into actionable sourcing channels. The outcome is a solution to a common industry ailment, a way to retain the intellectual property of the organization's recruiters, regardless of staff reorganization.
PNC: It did a lot tech-wise, from audio screening 400,000 applications in a year to centralizing its sourcing activity with SourcePoint CRM, which it uses to locate potential candidates and have the empirical data needed when talking with business managers, such as how hard a search is gong to be. Its landing pages have a "stay connected" option at the bottom to feed data into its CRM. For some jobs, it's moving away from job boards and more toward search engine optimization and landing pages. PNC also implemented an online recruiter toolkit to standardize its processes, and is working on a hiring manager kit.
Recruiting Department/Function of the Year
CACI: It was a finalist last year, too. You read above about its military recruiting. It uses a candidate-centric recruiting team to proactively source a pipeline of candidates in major skill set areas. Recruiters tap into a pool of thousands of candidates as business needs necessitate. The referral program provides the No. 1 source of candidates, and an alumni program provides regular communication to former CACI employees to encourage them to return to CACI. CACI has also worked to facilitate the internal movement of employees to reduce hiring costs while increasing retention. The company had record 15% revenue growth in FY10.
Fluor: One of those companies and one of those award applications where you see how critical talent management is. Recruiters and human resources employees helped establish a candidate pool to support the BP oil spill clean-up effort, and helped recruit and train candidates onsite in several Eastern European countries for mobilization to a job site in Afghanistan without the cost and time involved in first sending them to the U.S. for training.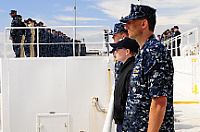 U.S. Navy: The Navy delivered one of its best recruiting years despite a shrinking military-eligible population, decreased propensity to serve, and significant budgetary challenges. It developed and launched a new brand. It used a cross-functional supply chain management working group comprised of recruiting, training, and fleet stakeholders to foster early communication of manpower needs, training availability, and resource constraints. And, it dramatically increased diversity market penetration though minority affinity group partnerships, focused diversity marketing and advertising, and strategic placement of diverse employees — recruiting the most diverse new employee population in the Navy's history. All in all, it recruited the highest quality new employees in Navy's history.