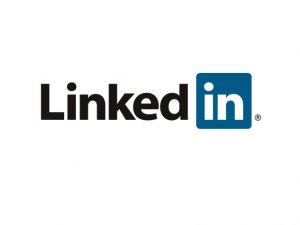 LinkedIn made a sort of history today. For the first time since going public three years ago the company's stock price dropped even though LinkedIn beat Wall Street's expectations for earnings and revenue, and, for good measure, announced it had acquired a fast-growing matching-based job board for not much cash.
Reporting its fourth-quarter financial performance after the markets closed this afternoon, LinkedIn said it earned 39 cents a share on revenue of $447.2 million. The company simultaneously announced it had acquired Bright.com, a two-year-old startup that matches jobs to seekers by scoring the latter on how well they fit the position.
The $120 million price will only require LinkedIn to come up with about $36 million in cash, a pittance for a company with $803 million in the bank. The balance will be in LinkedIn stock, which, after dropping more than 7 percent in after-hours trading, is now around $207 a share.
What happened?
Instead of rewarding LinkedIn for coming in $9.4 million better than expected in revenue and beating the 38 cents a share analysts predicted, investors focused on what LinkedIn said it expects to do this year. It forecast full year revenue to be about $10 million less than Wall Street's projection. This quarter, the company said, it expects revenue between $455 million and $460 million, $10-$15 million less than analyst estimates.
For the recruiting community, it's the Bright.com acquisition that offers some tantalizing prospects. In discussing the purchase with analysts during a conference call after the numbers came out, LinkedIn CEO Jeff Weiner and CFO Steve Sordello both said Bright was bought primarily for its data capabilities.
Offering more job volume is a LinkedIn strategy, said Sordello. But sheer numbers alone isn't the goal. As Parker Barille, LinkedIn's recruitment VP of product, blogged:
As we add more job listings over the next several years, Bright's powerful matching technology will be integral to ensuring that the prospects we suggest to employers and opportunities we surface for prospects are increasingly relevant.

Branded the Bright Score, what the job site does, in simplest terms, is to analyze job seeker profiles against job descriptions awarding each a score between 1 and 100. The closer to 100, the better the fit.
Unlike most other matching services — whether job board or ATS — Bright's algorithms go beyond keywords and experience to also look at other factors, such as whether a person works for a competitor, their grammar, and connections they may have. Both job seekers and recruiters are notified of high scoring matches. For a fee, a recruiter can pay to know who the high scorers are, even if they don't apply.
The implications for LinkedIn are obvious. With more than 277 million members worldwide who typically will fill out a resume style profile and supplement it by joining groups, posting links and other content, participating in discussions and the like, a service like Bright can help recruiters more quickly and accurately source the right candidates.
Bright's intelligence was designed to deal with millions of bits of data quickly. It's a "big data" application, which is just what LinkedIn needs to realize Weiner's vision of connecting all the world's works to all the world's jobs. In a blog post in December 2012, he detailed the goal, referring to it as LinkedIn's Economic Graph.