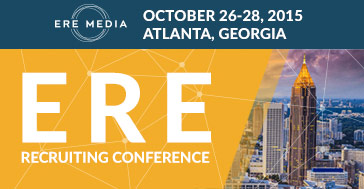 Having been in the recruiting game for a while now, I have attended numerous conferences. I almost always get some good nuggets of information and network with some really great people. However — my complaint for years has been that you only hear from the big, household name companies — most of them business-to-consumer brands that have enormous built-in advantages that most of the rest of us at our companies only dream of having.
ERE has a ton of these great brands on the docket for the fall, Atlanta event: the J&Js, the ADPs, the Hiltons, the IBMs, and so on. To hear these companies discuss "best practices" with regards to talent acquisition is great but can be unrecognizable to me, as I imagine it is to a lot of my peers not at companies like these.
So — given that many of us do not have recruiting teams 100 + in size, nor do we have the enormous amounts of budget and resources that these companies enjoy — I'm going to do a session for the less-known brands.
Look — I am not saying that these multinationals don't have problems and are not coming up with some very cool ideas. But I am really excited to present at ERE not on why you should be building an employment brand but how you can actually do it — and without these resources and budgets. I am really excited to be presenting to you at the Fall ERE conference many ideas and practices that you can take back with you and implement immediately.
We will talk strategy, tactics, how to engage your employees in the cause, content, and how to measure success. You will not hear me talking about anything that is budget-prohibitive nor something that would take an army of people to produce. Yes — we all know a good employment brand is critical to any successful recruiting strategy, but this won't be another in the long line of talks about why you should be doing this. I am pumped for the opportunity to show you how you can not only play with the big guys — but beat them too.
Looking forward to seeing you all at ERE!