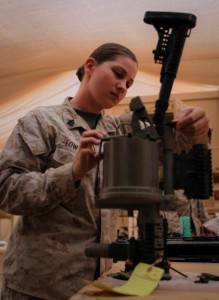 The Marines have launched a new career site, heavy on interactivity, video, and big, striking photos. A career tool asks users 10 questions about themselves — Do you have a fear of swimming? Are you a visual thinker? Are you good with maps and diagrams? — and then shows videos to candidates depending on their answers to the questions.
There's a big section on "recruit training" overviewing the 12-week training, with video.
The U.S. Marine Corps began in 1775.