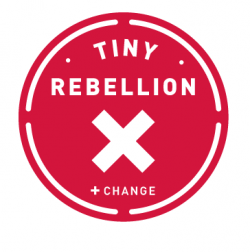 A 30-employee advertising agency near Los Angeles is trying to find a potential new employee by asking people to make a video about a charitable cause and post it on Twitter with the hashtag #TakeMyJob.
The agency, called "Tiny Rebellion," wants people to email them an idea for a video or other campaign for a social cause. It's asking people to pitch it — no more than a page in writing; "less is more" the company says — to the agency on Twitter using the hashtag #TakeMyJob.
In three weeks, 100 inquiries (some actual pitches, others simply a question) have come in, and the company's site traffic has spiked. Derek Baynham, who says he's a "social content creator" at Tiny Rebellion, says the agency is "collectively drooling over the work of one designer who found out via Twitter and submitted an awesome idea."
Baynham says the company right now has a short list of five ideas from five people. It will take ideas through the end of next week, talk to finalists, pick a winner, and possibly, eventually, make a hire or two.