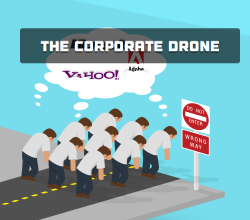 What do you expect from a website feature whose URL is mynitro.com/nobullshit?
What's after the slash is what Nitro tries to give you in its new careers site feature, a little game built by Nitro's developers. The San Francisco company, in the paperless office/document management business, wants to show that it is creative, fun, Australian-influenced, and un-corporate. So it asks candidates if they want to take the "wombat pack" career track or the "corporate drone" career track, as well as a few other quick questions to that effect.
On the site, it says it's looking for engineers and product managers (and even a recruiter) who are "rock stars" and who "get *%$@ done." Except it doesn't use those characters.
Like most every other careers pages, it unfortunately loses a bit of the cool factor once you click on the job descriptions. Anyhow, check it out here.