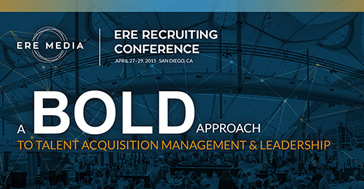 Cat Hernandez, head of talent at Chartbeat, mentioned yesterday on a panel at ERE's San Diego conference that she uses very few third-party agencies. (Actually she has used headhunters on a very limited basis, like for "container searches," sometimes called "retingency.")
Instead, she said, she's tinkering around with a few recruiting technologies, some you probably know and some you probably don't as they are in betas.
After the session, I asked her what those tools were.
Here goes: