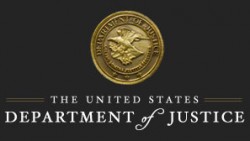 Hello?
Anyone see this?
Just when you thought not poaching another company's employees was the right thing to do – BAM!
You get blindsided by none other than the United States justice system.
All this havoc resulted from this in which the U.S. Justice Department settled in 2010 with Google, Apple, Adobe, Intel, Walt Disney's Pixar, and Intuit for not "cold calling" one another's employees.
In their defense, the companies argued that they "LinkedIn" mailed other company employees and contacted (by email) those they found on the Internet. 
"Not good enough," said the Justice Department.
In other words, you're not recruiting if you're not cold calling!
I did a slideshow that mentioned this phenomenon here.
I'm surprised it took the lawyers so long to pull this one out of their hats.
Now that it's official and the lawsuit will move forward. it'll be interesting to see what happens.
Joseph Saveri, a lawyer for the plaintiffs, said, "We get to see what really happened," adding that damages in the case could amount to hundreds of millions of dollars.
Did you hear that?
Hundreds of millions of dollars.
To employees who were (are) damaged because a company decides, for one reason or another, not to "poach" another company's employees.
Can you still afford not to phone source?