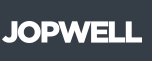 Two ex-Goldman Sachs employees are launching a new site for recruiting minorities.
Porter Braswell and Ryan Williams of Jopwell have already gotten interest from some big-name firms like Facebook and McKinsey.
Jopwell is offering a searchable pool of minority candidates, with detailed profiles on each. Right now, it's defining minority as black, Hispanic, and Native American. It also has company profiles and a platform for communicating with candidates.