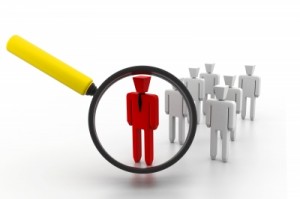 All too many times, we conduct a very difficult search, stretching every possible resource to find the right person for a certain job order. Countless profiles, emails, calls, and referrals consume our day-to-day to identify "the one" our client will hire. Despite our best our best efforts, there will be instances of a hire made through other means and the requisition closed.
Over the next 1-45 days, we keep an eagle eye on LinkedIn only to one day exclaim, "They hired this guy?!"
It's an all too common problem among corporate and agency recruiters alike: being too particular with candidates, and finding an 80% candidate slipping their way through. To be clear, an 80% candidate may be just as suitable for a particular search. We may, however, tighten our reigns to a fault and overlook potential placement candidates.
Increase your breadth of talent by eliminating these three assumptions:
1. Companies know what they are looking for.
Think back to the movie Bruce Almighty. Morgan Freeman playing the character of God says, "Since when do people know what they want anyway?" We hear what a hiring manager says they want, then by the time we turn up a particular candidate, it changes. Match necessary skills with job duties to provide the best aligned candidate.
2. Hiring managers know what questions to ask to identify what they are looking for.
Want a self-starter? Great. What questions do you have that will identify that characteristic in a candidate during an interview? It's a valid question when conducting an intake with a client. If they want a particular attribute, ask them how they plan on verifying that in an interview – and how you can be sure you are identifying it as well.
3. Hiring managers can tell the difference between a good and a bad resume.
We look at resumes all day long. We know good candidates, bad candidates, red flags, lies, inflations, and wonderful resume templates. Hiring managers do not review resumes all day. They do not interview the volume of candidates we do, thus, cannot as quickly differentiate between a good resume and one that's not. In working with some clients, they make wild accusations based on a 30-second scan of a resume. Be confident enough to talk through these potential concerns and have real data to back it up.
Think your client is clueless? They made a mistake?
Consider this: You fell short in educating them. Take ownership and responsibility over the interviewing process and stop leaving things completely on their shoulders. Your job includes search AND selection. Be an advocate and adviser for them, and support when necessary. From interview questions, process, candidate expectations, and how other companies conduct talent acquisition, share information and become an invaluable asset to your clients.