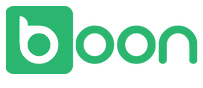 Out of Los Angeles and in private beta comes a new startup where people get paid for successful referrals.
Boon is founded by a tech recruiter, Dakota Younger. The company's looking to raise a million dollars.
With Boon, users follow a company, hear about open jobs, and then spread those jobs along in an email, tweet, or otherwise, with a unique link. Ultimately, site users passing along successful referrals are rewarded.
Businesses have a dashboard to follow the results of their campaign and monitor where candidates are at in the hiring process.